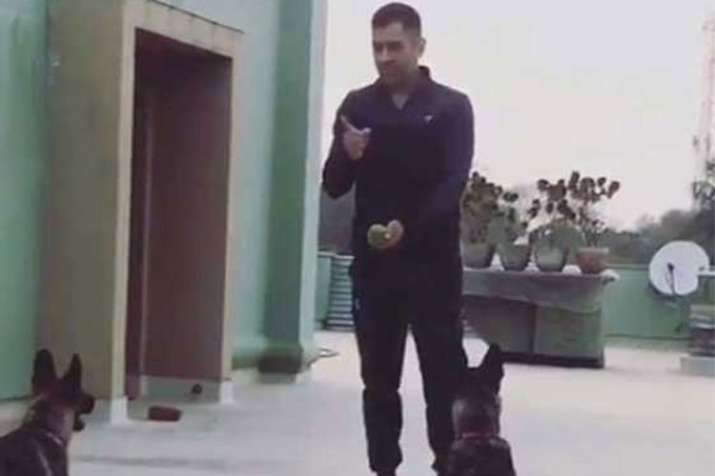 Mahendra Singh Dhoni's love for dogs is well-acknowledged. The former India captain has in the past accepted that he likes going back to his furry friends after a series because they treat him with all the love irrespective of the result.  
The 36-year-old has a pack of dogs at his Ranchi home and he recently posted a video of him taking them for a morning walk.
The canines can be seen playing with Dhoni in the video.
"Morning walk with the pack. I think Sam knows she is my favourite so she takes the liberty of troubling everyone," he posted along with the video on Intsagram.
Dhoni last month led Chennai Super Kings to their third Indian Premier League title and is now enjoying his break with his family.
Dhoni's next assignment for India will be the T20I series against Ireland in June. The wicket-keeper batsman is also a part of T20I and ODI series against England in July.