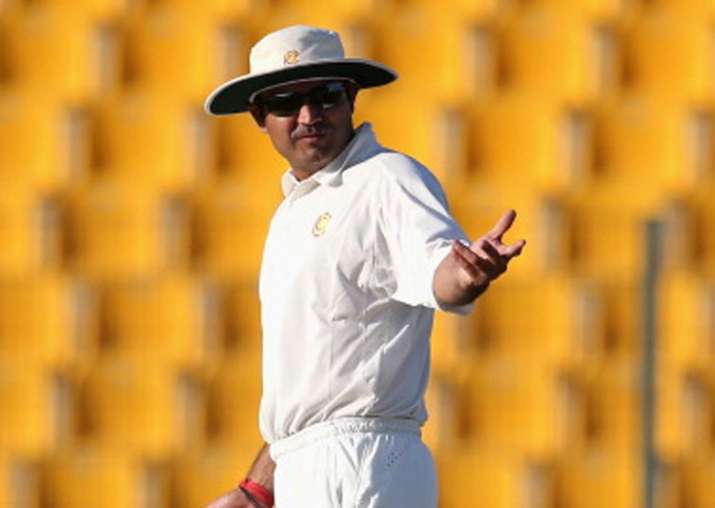 In its bid to find the next head coach of the Indian cricket team, the Cricket Advisory Committee (CAC) comprising Sachin Tendulkar, Sourav Ganguly and VVS Laxman on Monday conducted Virender Sehwag's interview at the Board of Control for Cricket in India (BCCI) headquarters in Mumbai. 
Former India opener Sehwag is one of the top contenders for the post along with former India captain Ravi Shastri. For the record, BCCI received 10 CVs -- Shastri, Sehwag, Tom Moody, Richard Pybus, Dodda Ganesh, Lalchand Rajput, Lance Klusener, Rakesh Sharma (Oman national team coach), Phil Simmons and Upendranath Bramhachari (engineer with no cricketing background). 
Sehwag doesn't have any coaching experience though he has been the mentor of Indian Premier League franchise Kings XI Punjab.
Meanwhile, it is learnt that the CAC will interview six of the 10 candidates. The CAC, which has been given the task to find the right man for one of the most high-profiles job in world cricket, will conduct the rest of the interviews through video conferencing. While Ganguly and Laxman reached the BCCI headquarter for the interview process, Tendulkar is available through video conferncing.
The position had fallen vacant after former head coach and legendary leg-spinner Anil Kumble resigned from the post before the West Indies series due to differences with skipper Virat Kohli. 
After the Kumble-Kohli saga, the CAC will have to be prudent in its choice as the new coach will be given a two-year contract.
Shastri had initially not applied for the post but when the BCCI extended the deadline for acceptance of applications till July 9, the former skipper jumped into the fray and suddenly became the hot favourite. 
Given his cordial equation with Kohli, Shastri, who had a successful tenure as team director, is regarded as the favourite to grab the job. However, it is still not clear what would be the view point of Ganguly, with whom Shastri had a public spat with both taking potshots at each other. 
The former India all-rounder was overlooked last time when had applied for the same position and was eventually tipped over by Kumble, who came out as the preffered candidate of the CAC. The entire saga caused a massive rift with Shastri blaming Ganguly for his candidature being rejected. Shastri had accused Ganguly of not being present when he had given his interview via skype. Ganguly, on the other hand, reasoned that the applicant for an important job like the India team coach must be present in person during the interview. 
During his stint as the Team Director, Shastri guided the team to the semi-finals of the 50-over World Cup in 2015 and the ICC World T20 the following year.