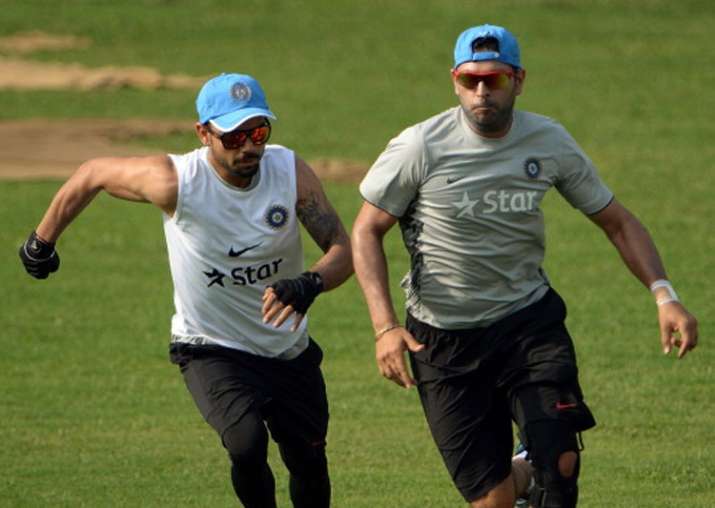 India cricketers Virat Kohli and Shikhar Dhawan have vented out their anger and disgust on a video of a child being beaten by her parent during a study session went viral. The video, which has been doing the rounds on social media and on Whatsapp, shows a child trying to learn and memorize the numbers from 1 to 5. However, the child was constantly scolded and even slapped at one point by a woman, whose voice can be heard in the background.
The child can be seen crying and mercilessly pleading to the women for pardon but to no avail as the woman kept on scolding the kid at every attempt of her narrating the numbers.
The video has gathered steam on social media with many condemning the woman's act. Indian cricketers Kohli, Shikhar Dhawan, Yuvraj Singh and Robin Uthappa also joined together to criticize the parent and termed the video as "disturbing".
"The fact that the pain and anger of the child is ignored and ones (sic) own ego to make the child learn is so massive that compassion has totally gone out of the window. This is shocking and saddening to another dimension. A child can never learn if intimidated. This is hurtful," Kohli wrote on his Instagram profile. 
Yuvraj termed the woman's behaviour as unacceptable. 
"Is that how you going to bring up your child? Absolutely disgraceful and disturbing behaviour by this parent. You need to give your child love and compassion to get the best out of them! Unacceptable," Yuvraj said.
Meanwhile, Dhawan, who has a son named Zoravar, reposted his wife's Instagram post for condemning the video.
Uthappa, who got married last year, said: "This is heart wrenching. Children shouldn't be raised this way. This needs to stop. I pray we can raise our kids with love instead of fear.
This is heart wrenching. Children shouldn't be raised this way. This needs to stop. I pray we can raise our kids with love instead of fear. pic.twitter.com/6R4mKrFy4r

— Robin Aiyuda Uthappa (@robbieuthappa) August 19, 2017