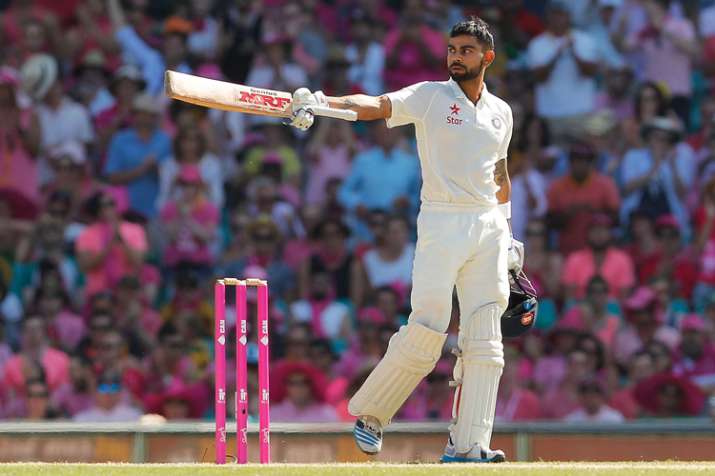 Former India captain and IndiaTV cricket expert Sourav Ganguly on Monday wished more success to India captain Virat Kohli on his 30th birthday and hoped that he will better his records in the years to come. He also claimed that under Kohli's leadership, the Indian team will beat Australia in their own backyard in the upcoming Test series.
"The 30-year mark is the best time for batsman for batting, but in past four-five years the way Virat Kohli played, it will be a challenge for him to better his records. I wish him a happy birthday; may this year be good for him, he lives his life well. Indian cricket will move forward on Kohli's shoulders. I understand and believe that this time Virat Kohli and company will beat Australia at their home, which is very important for India," Ganguly told IndiaTV during the show Cricket Ki Baat.
Observing India's batting struggle in the first T20I at Ganguly's den - Eden Gardens, he said that the Men in Blue will bounce back in Lucknow, where the conditions and wicket will be different from Kolkata.
"It was an easy target for India, it would have been difficult if 150-160 was the target, tomorrow we will have a match in Lucknow where the wicket and the condition will be different, and we will see a new improved Indian team there," he said.
Shikhar Dhawan's batting failure has become a serious issue for Team India as he appeared struggling primarily against Windies fast bowler Oshane Thomas, who picked his wicket thrice on this tour. Ganguly gave some tips to the Delhi-born Southpaw on how to adjust his batting against Thomas.
Ganguly said, "Genuine fast bowling is everyone's weakness, but players find ways to play it. And I think when Dhawan faced Oshane Thomas, he tried to play shots on both: front foot and back foot. In the first T20I, Thomas first bowled the short ball then a full-length delivery on which he was beaten by swing. Dhawan must analyse it that he must score runs on back foot against Thomas, while defending the fuller deliveries. This must be his mindset."
"I will say it again that in Lucknow T20I, the wicket will be different, and Thomas could be expensive there, because in T20 formats, the ball gets hammered by the bat on the same speed it touches the willow on Indian pitches" he added.
Talking on Rishabh Pant's current role in India's limited-overs team, the Dada of Indian cricket was cut clear that he wants the Roorkee-born cricketer to play as a wicketkeeper-batsman. Claiming him to be "the future of Indian cricket", he suggested Dinesh Karthik to play as a specialist batsman only.
"Rishabh Pant should be played as a wicketkeeper-batsman, while Dinesh Karthik should play only batsman's role. Because Pant is our Test wicket-keeper and as time passes, he will be our key player in ODIs too. It necessary that he should be given responsibility to keep the wicket. Pant is our future and he will play for a longer time for India. We witnessed it in Test cricket that in last 2-3 Test matches, he batted extremely well and right now he may be the best wicketkeeper-batsman we have" Ganguly concluded.