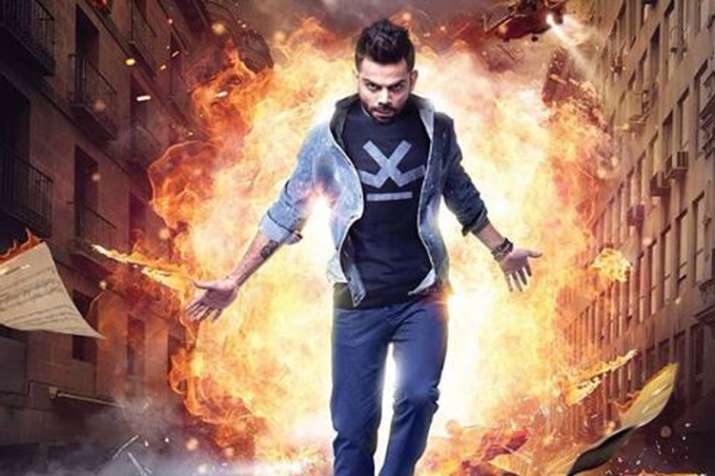 Indian Cricket team captain Virat Kohli just teased his fans with the teaser of his upcoming movie which he announced earlier this month. The movie is titled 'Trailer: The Movie'. Kohli, who has been rested from the ongoing Asia Cup 2018 due to his hectic schedule, posted the video with a caption, "Time to tease you guys with a small teaser. trailerthemovie.com #TrailerTheMovie
It is an action-packed teaser and fans are already eager to watch this movie. Though, it is still not confirmed by anyone that will it be full-fledged movie or just a short film for brand promotion.
Kohli is one of the most prominent personalities in the country. Kohli's fan following is no less than any Bollywood big shot and, earlier on his latest post, the Delhi-boy has indicated that something is cooking about his debut movie. The Instagram post was gone viral as everyone is so keen to see the stylish player in a movie.
He posted a photo of the poster of the movie titled 'Trailer The Movie' and captioned it, "Another debut after 10 years, can't wait!  #TrailerTheMovie www.trailerthemovie.com."
Last year, 'Run Machine' Kohli got married to Bollywood actress Anushka Sharma. Now, it will be interesting to see the Indian skipper get into the space of his wife. With his uber looks, Kohli can charm the Indian audience and according to the website link mentioned in the post, it indicates in a cryptic way that something interesting will happen on 28th September and maybe it will get released on that day.