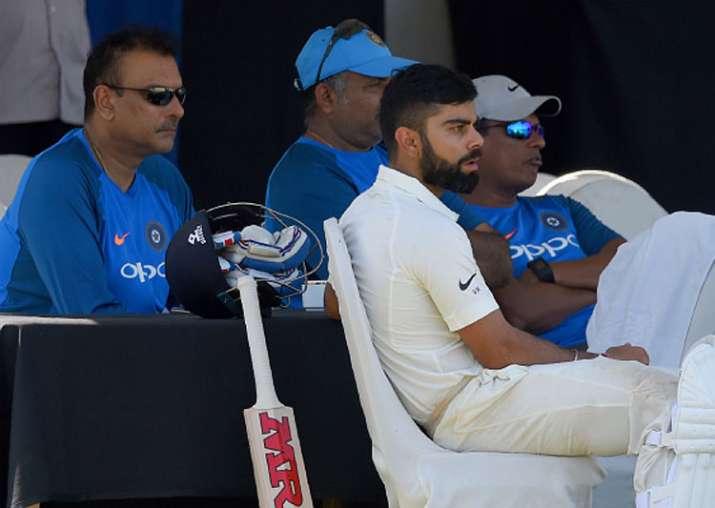 India coach Ravi Shastri on Tuesday said the current team, under the leadership of Virat Kohli, has already achieved what many other Indian sides in the past couldn't and that it has the potential of becoming the greatest side of all time. Citing the example of India's historic 2-1 Test series triumph over Sri Lanka in 2015, Shastri said a lot of other Indian teams, with established players, have failed to do so in the past. The victory was India's first in 22 years on Sri Lankan soil.
India, who are currently playing a three-Test series in Sri Lanka, won the first Test in Galle by a big margin of 304 runs. The second Test starts from Thursday in Colombo.
I'm positive about the fact that the current Indian team can do things that probably no other Indian team has done before - @RaviShastriOfc pic.twitter.com/LUek9yJYav

— BCCI (@BCCI) August 1, 2017
"This team has been with each other for two years. They are much more experienced now. They have already done things that a lot of Indian teams and a lot of big names couldn't do in their careers... like for example, win a series here in Sri Lanka," Shastri said.
Shastri also spoke on the upcoming challenges which the Indian team will face in terms of touring South Africa and England next year. The coach said he was confident that the team can do things "which probably no other Indian teams have done".
"Lot of big players have played for 20 years, they have come to Sri Lanka many times but never won a series. This team is used to doing things that a lot of other teams haven't done and that too overseas. Forget Australia, I am not even touching Australia. So, when you say overseas... England, South Africa... lot of tough cricket coming up. I see it as an opportunity. I am positive here that this team can do things which probably no other Indian teams have done," he said.
After taking charge of the team in his second stint, Shastri has tweaked team's preparation style and though it's early days, an immediate impact can be noticed.
The underlining aspect of this new thought process from coach Shastri is his belief that the team should exert its number one status on the field.
India were confirmed as the world's number one ranked Test side under Anil Kumble, romping to successive victories over the West Indies, New Zealand, England, Bangladesh and Australia.
Shastri has also brought forth a certain differentiation in the team's thinking in the short span of time that he has spent with them thus far. In one of his first conversations with the team, the coach had underlined the 'importance of enjoying the game before thinking of anything else'.
Apparently, he had asked the players to remember why they had started playing cricket and urged them to 'exhibit this passion on the field'.