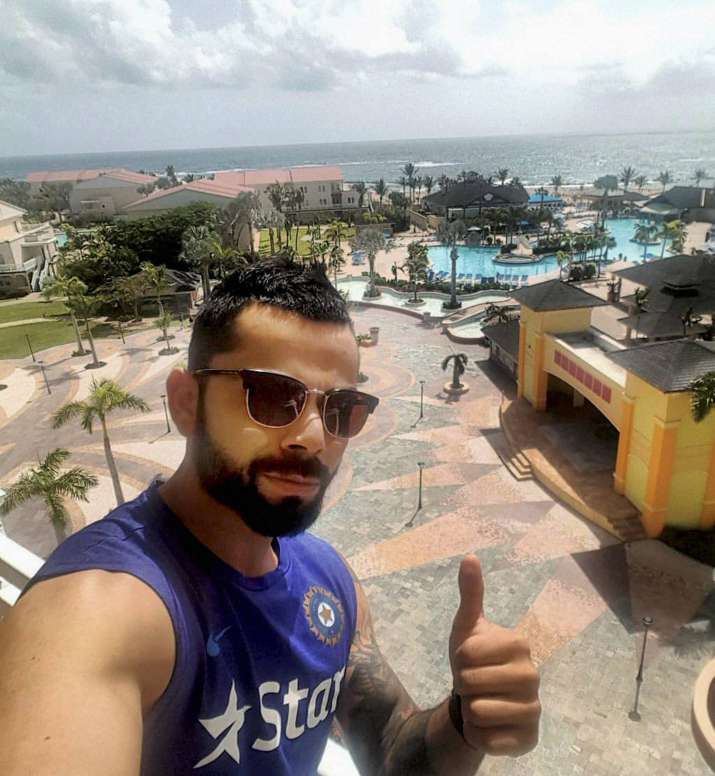 Virat Kohli knows how to rule hearts be with his on field performances or off field gestures. A true sport icon in every right, the 27 year old continues to inspire millions of budding cricketers around the world.
The latest to come from Indian swashbuckler is a sought ought to son of Pakistan's renowned umpire Aleem Dar.
Aleem Dar and Kohli are in West Indies these days as India are playing the hosts in a four-match Test series. Dar's son Hassan, who is an aspiring cricketer and a fan of Kohli,  had sent a video message to the charismatic cricketer.
After watching the video Indian test skipper reciprocated with a motivational message and invited Hassan to meet him whenever Aleem officiates matches involving India.
Video of the Day " @imVkohli message for Aleem Dar son !! pic.twitter.com/W7J3ddryTG

— Abdul Ghaffar (@GhaffarDawnNews) July 27, 2016
In the 29-second video which got instantly popular on social media, Kohli said, "Hello Hasan ji. I have received your video from your dad who is seated right next to me. Thank you so much. As you told it is true that hard work and dedication are very important aspects of life that leads to success. So when you continue working hard your cricketing skills will improve."
Kohli advised Hasan to believe in himself. He added, "Hopefully, we will catch up if you come on some tour when Aleem bhai is umpiring."
He signed off promising  the  youngster to send him a signed bat.