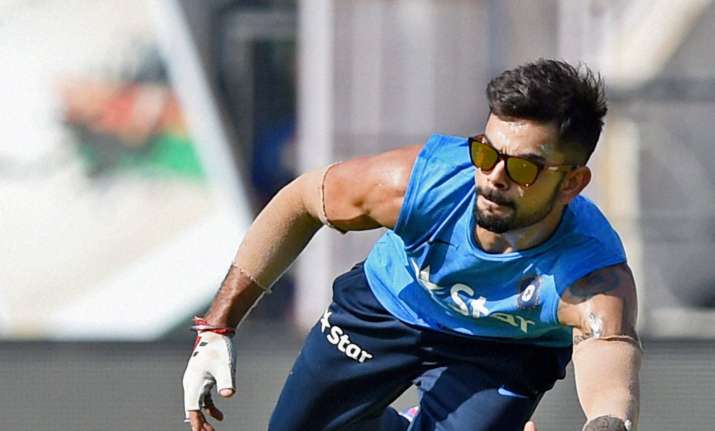 New Delhi: Can the likes of Virat Kohli and Dale Steyn play for the same team in the World Twenty 20? Twitter on Monday came up with a dream XI for the tournament featuring the duo.
The team is composed of the most mentioned World T20 players on the social networking site over the past 12 months.
The dream XI also boasts of five Indian cricketers with Mahendra Singh Dhoni as the captain and wicket-keeper of the team. Kohli, Suresh Raina, Ravichandran Ashwin and Harbhajan Singh are the other Indian players.
"This dream team is composed of the most-mentioned #WT20 players on Twitter over the past 12 months, forming a first XI that would be the envy of any coach," Twitter said in a release.
The team also features Australia skipper Steve Smith, his Pakistan counterpart Shahid Afridi, Wahab Riaz, Steyn, West Indies batsman Chris Gayle and Mohammad Hafeez of Pakistan.
Interestingly, the team does not feature the likes of Rohit Sharma, David Warner, Glenn Maxwell, AB de Viiliers, Faf du Plessis, and other big names in T20 cricket.
Twitter XI of ICC World T20 2016: Chris Gayle (West Indies), Mohammad Hafeez (Pakistan), Virat Kohli (India), Steven Smith (Australia, Suresh Raina (India), MS Dhoni (c & wk) (India), Ravichandran Ashwin (India), Harbhajan Singh (India), Shahid Afridi (Pakistan), Wahab Riaz, (Pakistan), Dale Steyn (South Africa).