Follow us on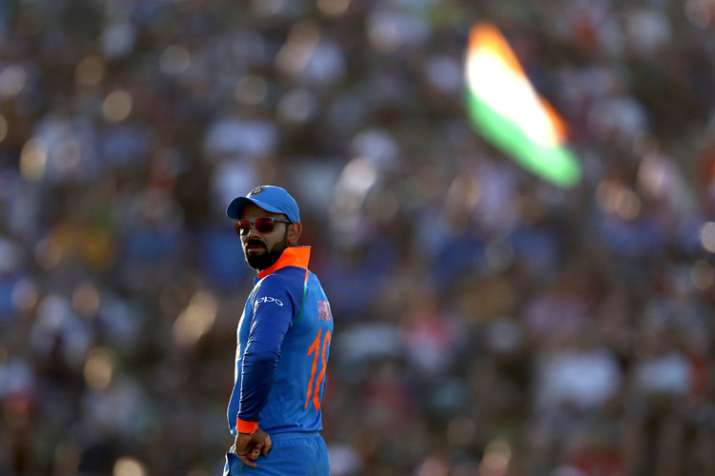 Team India captain Virat Kohli hailed Indian Air Force (IAF) pilot Abhinandan Varthaman, who returned to India safely days after being captured by the Pakistan army.
Kohli, who is all set to lead India out tomorrow in the first ODI of the five-match series against Australia in Hyderabad, took to Twitter to  express his happiness.
"Real Hero. I bow down to you. Jai Hind," Kohli tweeted along with a photo of the national hero.
After a suspenseful wait lasting hours, Abhinandan finally returned home from captivity in Pakistan on Friday
Hoping to give a hero's welcome to Wing Commander Varthaman, thousands of Indians gathered on the border carrying the tricolour and garlands since morning. But as the day wore on and night fell there was no sign of the pilot, who was captured on February 27 by Pakistan following a dogfight between the two air forces in which his MIG-21 was shot down.
He finally emerged at 9.10 p.m. IST at the Wagah checkpost on the Pakistani side, accompanied by Pakistani rangers, the Indian air attache posted in the High Commission in Islamabad. He was wearing civilian clothes -- a dark jacket and khakhi trousers, walking proudly toward the gates that separated Pakistan from his homeland. 
"Wing Commander Abhinandan has just been handed over to us. He will be taken now for a detailed medical checkup. This check up is mandatory as he had to eject from an airplane which would have put his entire body under stress," Vice Chief Marshal R G K Kapoor told reporters in a brief statement in Attari, near Amritstar, on the other side of Wagah. 
Patriotism was the mood of the day.
There was garba in Ahmedabad, dancing in Bangalore, a sand sculpture of the officer in Puri and 'yagnas' in several places. 
Forty CRPF personnel were killed and many injured on February 14 in one of the deadliest terror attacks in Jammu and Kashmir when a Jaish-e-Mohammed suicide bomber rammed a vehicle carrying over 100 kg of explosives into their bus in Pulwama district.
This is how other sportsperson reacted to the return of India's brave hero.
(With inputs from PTI)