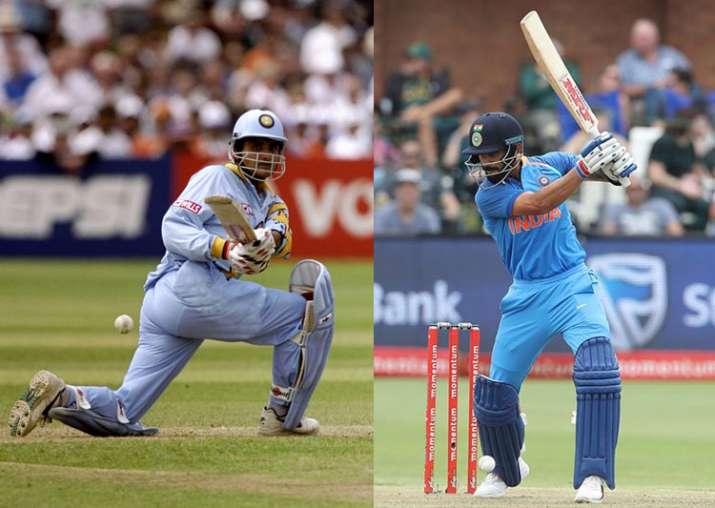 Having scripted history after 25 years with a maiden series win in South Africa, India captain Virat Kohli has an unmatchable calibre, which makes him one of the best skippers we have ever seen, believes former India opener Virender Sehwag.
Heaping praises on Kohli's captaincy style, following which he sealed his 9th ODI series win and first ever in South Africa, Sehwag didn't shy to give him the No. 1 title.
"Kohli is the No.1 captain in terms of series wins. If we analyse the past eight series wins under his captaincy, we'll find that he is one of the best captains we have ever seen," Sehwag told India TV, during the show 'Cricket Ki Baat'.
Amidst appreciation for the dynamic skipper, Sehwag opined that it's unfair to compare him to his predecessors. "Having said that, I believe that we should not compare him with the best of previous captains. He needs more time and experience as captain to reach where the past skippers are," he added. 
In the ongoing six-match ODI series, which India have won 4-1 with a match to go, Kohli has led from the front in tough conditions. Giving a boost to the top-order, the 29-year-old batsman piled up 429 runs in five matches with two century-plus knocks. 
According to Sehwag, Kohli has matured with time and hasn't come under captaincy pressure, unlike others. "He has gained confidence with the captaincy. Unlike others, he has matured and has taken his individual game to the next level."
"He doesn't take the pressure of captaincy. In fact, he has improved his game with the responsibility. He has brought the trend of fitness in the camp," the 39-year-old added.
Even though he denied comparing Kohli with his predecessors, Sehwag came up with an instantaneous response when asked who he sees a reflexion to the current India skipper. 
"Kohli's aggression can be compared with Ganguly. In fact, he is an upgraded version of Sourav Ganguly. Under Ganguly's captaincy, we saw some incredible wins overseas and such has been the trend so far with Virat Kohli."
Claiming that aggression has been a strength for the Indian captain, Sehwag added: "I remember once Rahul Dravid said that Kohli's aggression suits him the best. Aggression doesn't guarantee you success, but it has been a big strength in Virat's case."
With spinners Kuldeep Yadav and Yuzvendra Chahal leading India's bowling attack, India's limited-over side has been a sensation in the recent times. The former aggressive batsman feels that Kohli is directing the current bowling line-up well to perfection, with the 2019 World Cup and upcoming overseas tours in perspective. 
"The fighting team is the power of captain Kohli and I strongly believe that this team can do wonders in England and Australia. The best thing about Kohli's captaincy is that he brings the best out of individuals. The day bowlers stop performing Kohli's downfall will begin. His strength lies in the current bowling line-up," Sehwag commented.