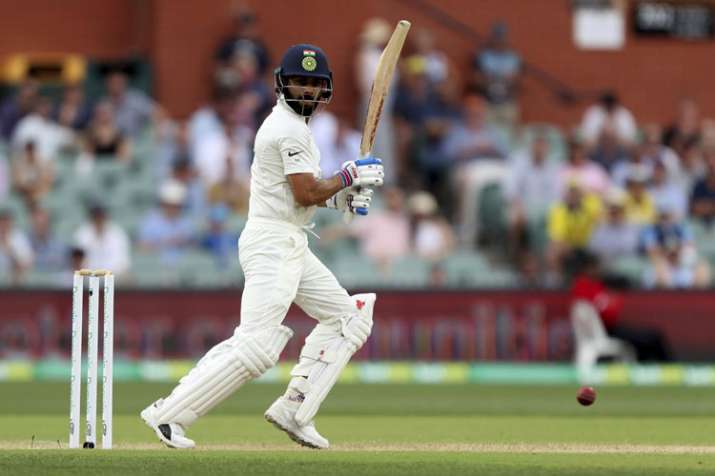 The third day of the Adelaide Test witnessed a rare sight when Indian skipper Virat Kohli came to bat. It was probably the first time on this tour Kohli was booed by a section of the crowd. 
A group of Australian spectators were not happy with Kohli's celebration in the first innings of the hosts, so they got back at him by booing. 
Former Australian skipper Ricky Ponting voiced his opinion on the issue on cricket.com.au and seems to have an interesting take on it. He was not so pleased with the fans' reaction and believes that it boosted the Indian skipper's confidence even more.
"I don't like seeing it at all," Ponting was quoted as saying by cricket.com.au.
"It didn't worry me as a player when it happened in England a couple of times. You've almost got to accept it as acknowledgement for what you've done in the game. But I'd rather not see that happen at all.
"It'll be water off a duck's back (for Kohli), I'm sure. He's probably had worse things happen to him on a cricket field, I would have thought, than getting booed by a couple of spectators as he walks on.
"If anything, it might have steeled him a little bit more.
"He (was) hardly playing a shot (early in his innings) and he looked like he wanted to really ground the Aussies into the deck," he added.
Kohli looked in good touch and scored 34 before getting dismissed by Nathan Lyon. He put on a 71-run stand with first innings centurion Cheteshwar Pujara who was unbeaten at stumps on 40.
During his 34-run innings, 'Run Machine' Kohli became the fifth Indian batsman to hit thousand Test runs in Australia after Sachin Tendulkar (1809 runs), VVS Laxman (1236 runs), Rahul Dravid (1143 runs) and Virender Sehwag (1031 runs). However, all of Sehwag's runs have not come for India. He hit 948 runs for India and 83 for ICC World XI.