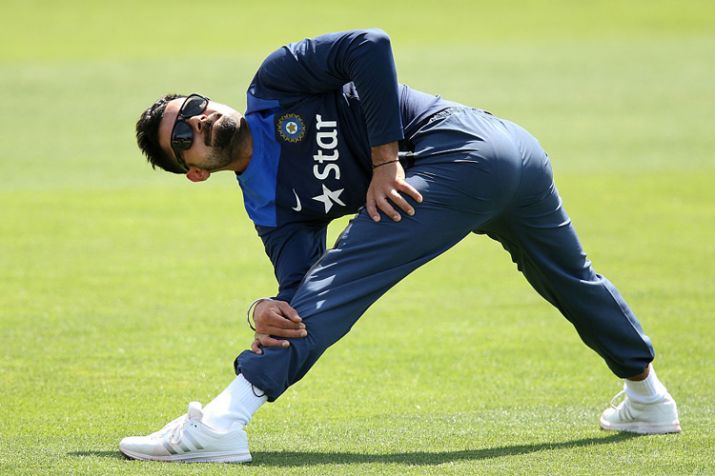 A day after thrashing West Indies by 10 wickets to complete a 2-0 whitewash at home, India captain Virat Kohli shared a throwback picture with a message to inspire his fans.
"With focus and hard work, anything is possible. Keep working, keep believing. Have a super day everyone," Kohli captioned a college in which he put two pictures to draw a comparison of his improved fitness level.
Kohli has always inspired his teammates and impressed his opponents with his fitness level in and off the field. With a nutritional diet and a disciplined gym regime, the 29-year-old batsman has worked hard to achieve such unparalleled fitness.
In the recently concluded two-match Test series against West Indies, Kohli led from the front scoring 184 runs in two innings, including a century in the opening match at Rajkot.
In the second match in Hyderabad, Umesh Yadav's maiden 10-wicket haul (6/88 and 4/45) on a decent track was the highlight as India reached the meagre victory target of 72 in 16.1 overs, courtesy unbeaten partnership between openers Prithvi Shaw (33) and KL Rahul (33).
While any Test series victory is welcome, it hardly was an ideal preparation for the big away-series against Australia, starting December 4 in Adelaide.
For India, it was their 10th series win at home since their last defeat against England way back in 2012.
Kohli-led No.1 Test team did an encore of 2013 series which India won by an identical margin in that year's most lopsided contest with Sachin Tendulkar's farewell taking the limelight.