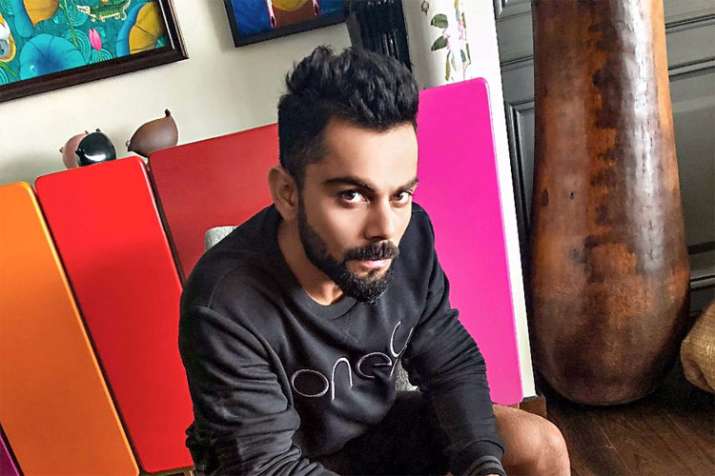 Team India captain Virat Kohli is one of the leading faces in the world of advertisements now and perhaps one of the most marketable sportspersons around the globe. With his charm, attitude and aggression, he has carved a niche for himself in the industry.
With endorsements like Audi, Tissot, American Tourister, Puma and Manyavar, Kohli has some really big names in his kitty.
Often during his off time, Kohli is seen shooting in Mumbai, where he has settled after marrying Anushka Sharma. He is a dream man to have for any brand really. Not only because of what he has achieved and his fan following but the amount of dedication he has towards the products he promotes.
But on Sunday, speaking exclusively to IndiaTV during the launch of his new line of products under his brand One8, he revealed that all this glitz, glamour and glaring eyes used to make him nervous during the initial days of his career.
"I have not walked on the ramp much but I was sort of nervous at first because I was a bit nervous in front of the camera. It is different on the field because cameras are not in front of you all the time. 
"But, on the ramp there is always a little bit of nervousness because everyone is watching you from such close proximity and I'm not a professional model that I'll walk in a manner or something. But, yeah...I'm more confident now," said the 30-year-old.
Kohli launched Wrong -- a clothing brand few years back and last year, he also did a collaboration with Puma for another brand of his -- One8. This time it was the formal segment he dived into with One8 Select -- which will sell formal shoes and socks.
The Indian captain, who was rested for the three-match T20I series against West Indies, will next be seen in action in Australia. Team India will leave for Down Under on November 15 and will play the first T20I on November 21 at the Gabba.
India will play three T20Is, four Tests and three ODIs against the Aussies.
(As told to IndiaTV Sports Correspondent Vaibhav Bhola)