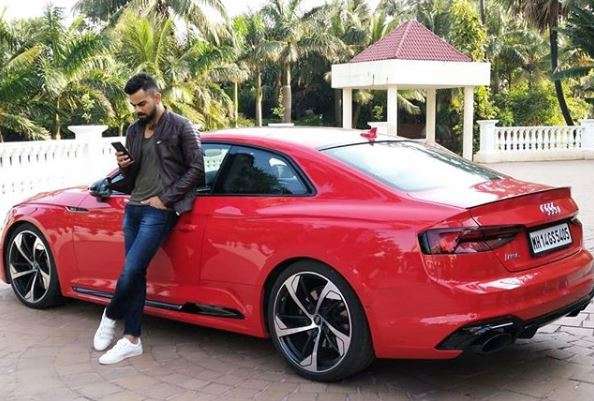 Milestone King Virat Kohli added a new feather in the list of his accomplishments as he became the first cricketer in the world to reach 100 million followers mark on social media.
The Indian skipper has around 33.6 million followers on Instagram 29.5 million on Twitter and 37 million fans on Facebook.
Kohli is a very active member on social media and regularly shared photos of himself with his wife and fellow team members on his account. He also doesn't shy away for sharing his views and opinions on other topics also.
The 31-year-old youth icon engages will the fans on social media and that is the key reason for his massive followers list on several platforms.
In 2018, Kohli also made it into the  Golden Tweets of the year with a post on the occasion of Karwa Chauth with his wife Anushka Sharma. With over 215 thousand likes the post also turned into the most liked Tweet of the year.
Meanwhile, Kohli follows a limited amount of people on social media platforms with 93 on Instagram, 52 on Twitter, in which most of them are his fellow cricketers.
Recently Kohli shared a photo on Instagram with two young girls who were practising on the same ground as the Indian skipper and wrote, "The future looks bright!"
While in the most followers list on Instagram the top spot is occupied by Juventus forward Cristiano Ronaldo with 167 million followers.
Kohli is all geared up to lead the Indian team in the upcoming ICC ODI World Cup in England and Wales where the Men In Blue will face South Africa in the first match of their journey on June 5.