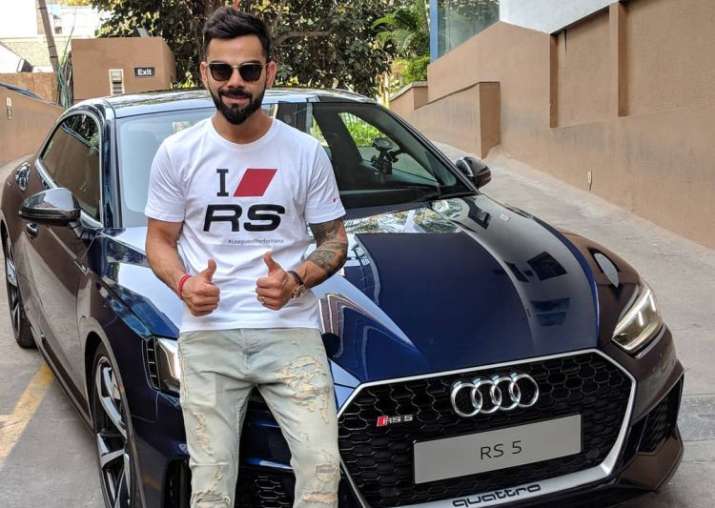 ​With over 23 million followers on Instagram, India captain Virat Kohli recently entered the top 10 of sportspersons in Instagram Rich List and ranked 17th overall. The list released by Hopper HQ, the prominent visual social media planner, also revealed that the per post cost of Indian skipper is USD 1,20,00.
The 29-year-old Delhi batsman was the only Indian in the list, comprising 75 personalities from various professions. Kohli's Instagram earning is about one-tenth of American television personality Kylie Jenner, who tops the Instagram Rich List with a per post cost of around USD one million.
Among sportspersons, Kohli surpassed Golden State Warriors basketball star Stephen Curry and American pro-boxer Floyd Mayweather, who rank 10th and 11th with USD 1,10,000 and USD 1,07,000 per post cost respectively.
Portuguese superstar Cristiano Ronaldo, who recently made headlines after signing a four-year contract with Italian football giants Juventus for Euro 100 million transfer, lead the sports' Instagram Rich List. Ronaldo's per post cost was evaluated USD 7,50,000.
Kohli was recently named as the International Player of the Year 2017-18 by popular England-based cricket fan club Barmy Army. He was presented with the trophy at the conclusion of the first day's play of India's tour match against Essex on Wednesday. (Read full story)
"The @TheBarmyArmy presents #TeamIndia Captain @imVkohli with the International Player of the Year for years 2017 and 2018," the BCCI tweeted.
Say cheese 📸📸

The @TheBarmyArmy presents #TeamIndia Captain @imVkohli with the International Player of the Year for years 2017 and 2018. pic.twitter.com/sr0Z7TkDYv

— BCCI (@BCCI) July 25, 2018