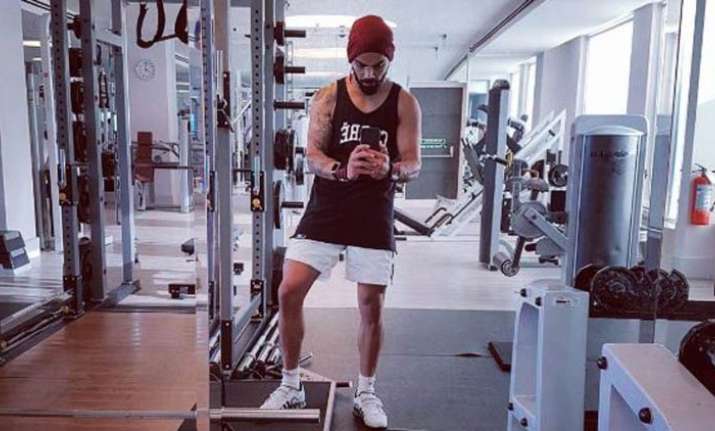 Virat Kohli, who recently got a new hairdo ahead of leading team India against New Zealand in a three-match Test series, began preparations in a very special way.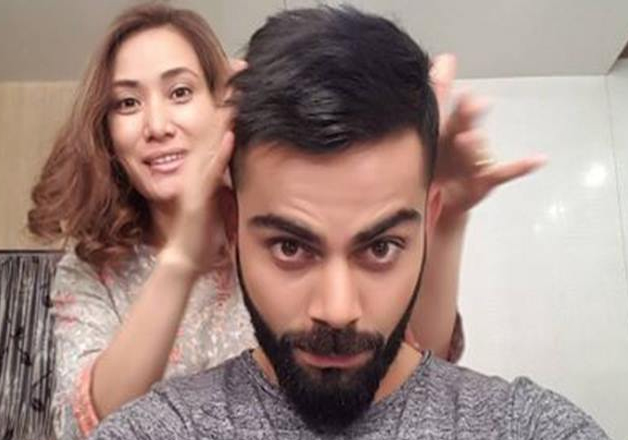 Kohli is an active member on social media, so he took to his Instagram handle and uploaded a video of his morning cardio session where he can be seen sweating it out at the gym.
"15 minutes on the bike at level 3 maintaining an rpm of 120 throughout then straight onto the treadmill for 10 strides of 20 seconds each and step on the sides for 10 seconds rest in between. 10 of these back to back at a speed of 19 km/hr and level 1 on incline. All of this using the altitude training mask which makes it twice as hard. Train hard train smart. Wish everyone an active and healthy day," Kohli wrote on the social networking site.
The right-hander will be seen sporting a new look in the three match Test series which would be followed by five ODIs.
The 27-year-old cricketer has worked very hard on his fitness and the results are quite visible.
Shanker Basu, Team India's fitness coach, who calls himself "very lucky to have an athlete like Virat Kohli", said in in an interview to bcci.tv that the Test captain wants to be the "best athlete" in the world.
"Virat has decided to become the best athlete in the world and sky is the limit. I found an athlete who was ready to go through the grind and work hard consistently whenever the need arose. He is very good with his nutrition plans and discipline factors," Basu told media.
The first Test against New Zealand begins on September 22 in Kanpur.
Check out the video and don't be surprised if it gives you major fitness goals!