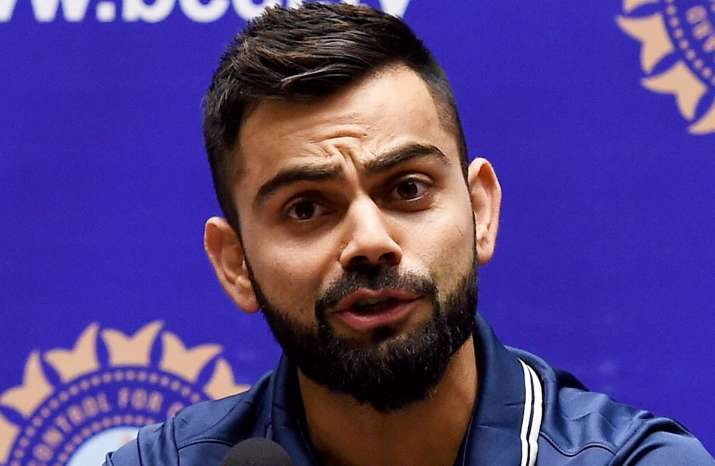 Ahead of his own tough tour in South Africa, Indian skipper Virat Kohli took out free time to interact with India national under-19 cricket team as the young boys fly off to New Zealand for the 2018 U-19 World Cup.
On demand of India's U-19 coach Rahul Dravid, Kohli had a small session with Prithvi Shaw-led team, following which he termed the young captain "special talent".
In fact, the skipper is aware of teenage prodigy Prithvi's exploits in first-class cricket where he has already scored five hundreds. 
"I am also excited about Prithvi (Shaw). I have heard a lot about him and Ravi Bhai (Shashtri) has also told me many things about him. He has had a lot of good performances in first-class cricket, which is rarely seen. He has been made the captain ahead of the boys, who have played U-19, there is special ability in him, that we have seen," Kohli told reporters in Mumbai.
Both India senior and U-19s will be travelling to their respective destinations on the same flight via Dubai. 
"Yes I will be meeting them (U-19 boys) after my press conference. Rahul bhai spoke to me and said that I should talk to them before leaving.
(With PTI inputs)