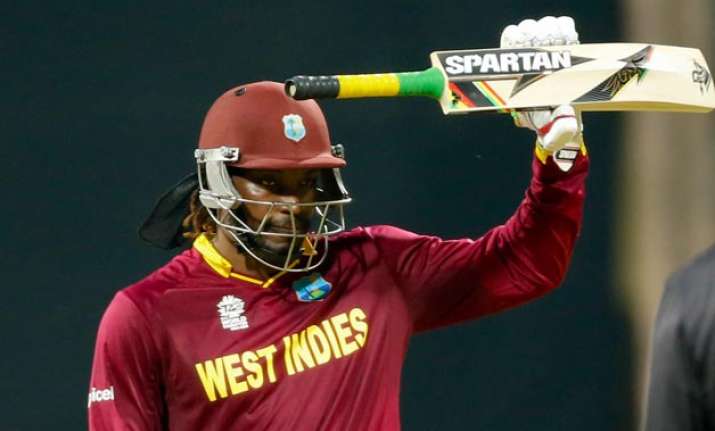 New Delhi: The West Indies team pulled off a rather comfortable win against Sri Lanka in the World T20 at the M Chinnaswamy Stadium in Bangalore on Sunday. However, the victory came along with its moments; the most prominent of those being the injury to the hard-hitting Jamaican Chris Gayle.
Bangalore, which has been Gayle's home turf owing to his association with the Royal Challengers Bangalore, was hoping to see their star batsman do what he does best – hit them out of the park. However, Gayle suffered a hamstring injury during the team's fielding and could not come out to bat. His replacement Andre Fletcher scored an unbeaten 84 after Gayle pushed himself down the order.
Determined to play in front of the Bangalore crowd, Gayle even walked out to bat when Denesh Ramdin was dismissed in the 13th over. However, he was dragged away by the fourth umpire Ian Gould.
Gayle, as it turned out, hadn't been off the field during the second innings for as long as he had been in the first, a prerequisite for any player who wants to return to the action after going off earlier in the match.
Gould dragged Gayle by saying "two more minutes" on a light note.
Meanwhile, the crowded stadium started chanting 'We want Gayle' to watch their favourite player in action against Sri Lanka.
However, the fourth umpire stepped in and told Gayle to wait for his turn.
After the match, Gayle came back out on the field and gave a gesture of thanks to the crowd for their support.
Gayle had scored an unbeaten ton off 47 balls in the opening World T20 match against England which the West Indies won.    
Watch Video: