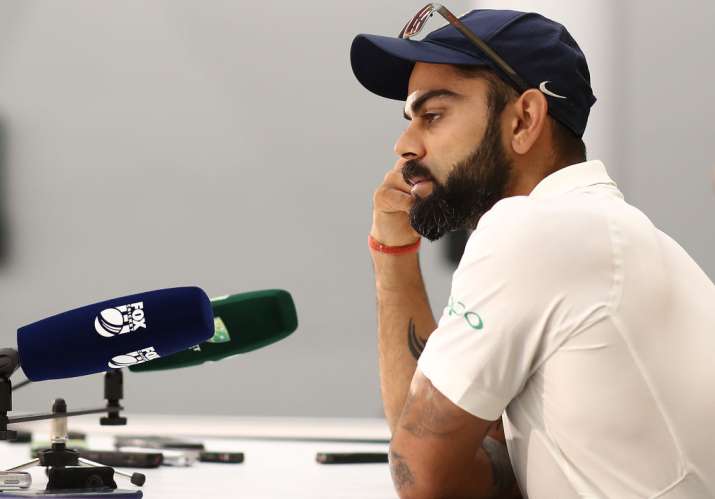 Team India's captain Virat Kohli and coach Ravi Shastri addressed the media ahead of their departure for England and Wales at the 2019 World Cup. While Shastri looked upbeat about India's chances, stating that the team could bring the trophy home if they play to "their potential," Kohli looked wary of the competitiveness in the tournament.
The Indian skipper insisted that the World Cup 2019 will be the "most challenging" of the three he has played in.
"[It will be] Certainly the most challenging World Cup considering the format of the tournament," Virat Kohli said.
"If you look at all the teams, they are really close. Even someone like Afghanistan have made so much progress in 2015. Every game will have to play best to our potential, its a different challenge which everyone will have to adapt to."
However, the captain believes that the team is confident going into the tournament, stating that his only expectation is to get the best from the side.
"Only expectation is to play really good cricket, that's our focus and results have followed in the past 2-3 years. We go into the World Cup with great confidence, all players are doing well. Our only focus is on the process and giving our very best. That is the only expectation we have," the skipper said.
India's coach Ravi Shastri also acknowledged the challenging format of the tournament.
"This tournament is a great opportunity, our team has played great cricket for the past five years. We need to enjoy the World Cup, see it as just a stage, if we play to our potential then the Cup can be here.
"Format is also challenging, the gap between team is also very close. It's a very strong competition. It will be fantastic. The plus side is you have nine games."
India will begin their World Cup campaign on June 5 when they take on South Africa.