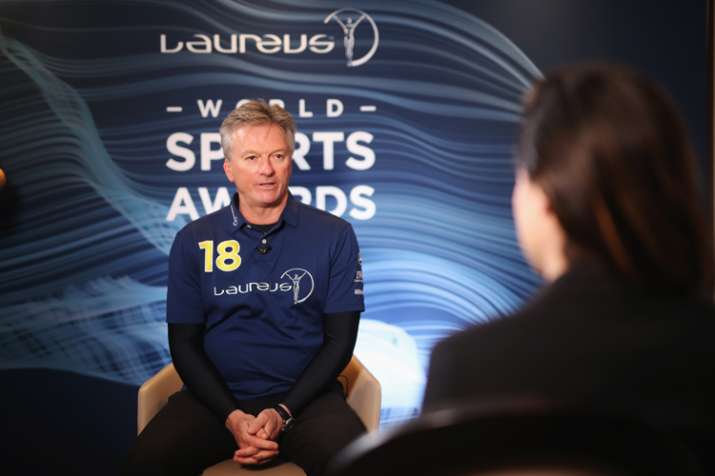 Former Australian captain Steve Waugh has said that the ball tampering incident of Newlands that led to a massive public outrage earlier this year was caused due to the players 'living in a bubble' and an easy-going attitude of Aussie administrators.
'[The players] are in a bit of a bubble and they are protected, you know they are insulated from a lot of things,' Waugh told ESPNCricinfo at a Laureus event in Paris.
'They've got a lot of people around the side that protect them and tell them how good they are and how everything's fantastic and sometimes you can lose touch with reality and I think that was best summed up when Steve Smith said that "we won't make that same mistake again and we'll just get on with it".
'They just didn't realise how big a mistake it was and what they'd actually done. So that, to me, just summed up that maybe they were out of touch with what the average person thinks,' stressed Waugh.
'They push the boundaries a bit by throwing the ball into the rough on the ground, which they shouldn't do and then it's escalated from there. It's a shame how it got to the point that it did but I guess the authorities let that happen,' added Waugh.
'There have been captains in the past who have been done for tampering with the ball and the penalties have been very lenient so there was no penalty for doing something wrong and it was always going to get to the case where it got out of control,' revealed Waugh, adding, 'it was a ridiculous mistake but it was sort of blown out of all proportion as well, the way it got covered'.
The World Cup-winning captain though believes that despite the incident Steven Smith and David Warner have an opportunity to emerge as role models for the younger generations.
'It's really up to those guys. They've got to have the passion, they've got to have the desire but I think it's a great chance of redemption. The Australian public will forgive and move on and they have an opportunity to really be role models to kids going forward.'
Earlier in March this year in a major development, Australia captain Steve Smith and vice-captain David Warner were banned by Cricket Australia from playing for the country for a period of one year. Meanwhile, Cameron Bancroft, the third player found guilty in Cricket Australia's preliminary investigations into the ball-tampering scandal which took place during Australia's third Test against South Africa in Cape Town, received a nine-month ban.