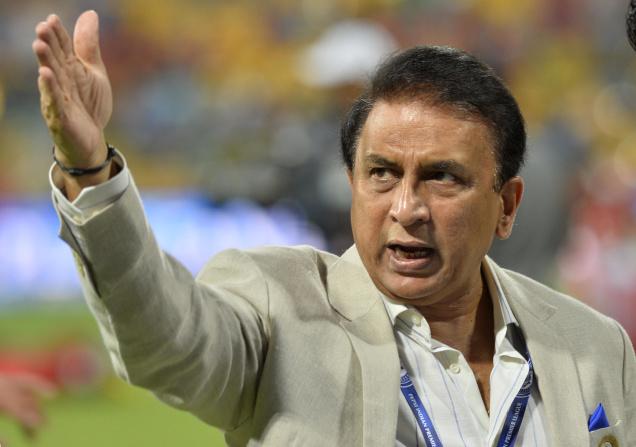 Day three of the third and final Test between India and South Africa saw a dramatic ending. The New Wanderers stadium in Johannesburg has become a battleground as the wicket is now being termed as 'spicy' after many batsmen suffered major blows to their body during the ongoing Test.
Just before stumps, a short-pitched delivery by Jasprit Bumrah hit Dean Elgar and that was the not the first time for the South Africa batsman. Elgar suffered a couple of blows before but it was Bumrah's ball that hit the batsman on the helmet. The match referee Andy Pycroft had come on to the field to discuss with the umpires and eventually the two team captains were brought on to discuss the issue.
Former India captain Sunil Gavaskar, who was on air, said that there was uncertainty about the pitch but the delivery by Bumrah which turned heads was fine. The ball was seen pitching short length and bounced but it was the Proteas batsman who failed to pick up. 
Gavaskar compared the two teams and said that if India was in South Africa's position and if the visitors thought about discontinuing with the proceedings, they would have been called 'sissies'.
"If India were batting, chasing 241 runs in the fourth innings, and if the Indian team were disconsolate (with the awkward bounce of the pitch), they would have been called sissies. They would have been called sissies, because unfortunately, India has this reputation. Despite the Kohlis, the Tendulkars, the Dravids, the Sehwags, the Laxmans, they have got a reputation that on a fast and bouncy pitch, they don't travel well," said Gavaskar.
Play was called off following Elgar's case. The match referee had a word with both the team managements and play is scheduled to start on time on the fourth day.
The ICC has released an official statement regarding the pitch on their twitter handle. "The on-field umpires, in consultation with the match referee, and after speaking with both the captains and groundsmen, have decided that the Johannesburg Test will resume on time on Saturday. The on-field umpires will continue to monitor the pitch, and consult the match referee should the pitch deteriorate further. The welfare of the players is paramount and two of the most experienced match officials are in charge of the game and will take appropriate decisions. Play on Friday was suspended shortly before scheduled close because the on-field umpires wanted to consult the match referee regarding the condition of the pitch."
The show must go on and the pitch at New Wanderers stadium in Johannesburg continues to hog the limelight as play will resume on day four as South Africa require 224 runs to win and clean sweep the series.