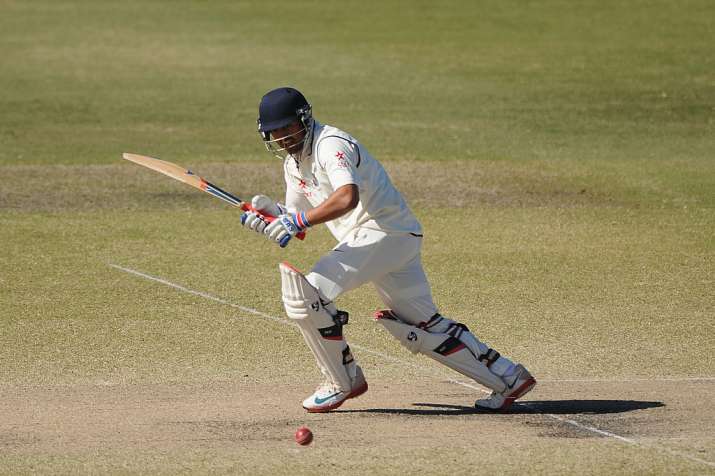 In his third Test innings, Karun Nair became India's second triple-centurion after the legendary Virender Sehwag who has achieved this feat twice in the longer format. Despite playing that career-defining knock, Nair hasn't really been able to carry forward his rich vein of form in cricket's most traditional format. Against the strong Australian bowling attack, the scores of 26, 0, 23 and 5 didn't help Nair's cause. His form didn't get any better in the tenth edition of IPL as he ended the season with 281 runs at an average of 21.61 as Delhi Daredevils failed to make the play-offs.
On Sunday, the 25-year old batsman has been replaced by batsman Rohit Sharma in India's 16-member squad for the three-match Test series against Sri Lanka starting on 26th July at Galle. 
Unperturbed by the exclusion from the national team, the talented young batsman is focussing on India 'A's' tour of South Africa where India will play limited-overs series and four-day matches at the end of this month.
Nair also believes that he should have "converted a couple of starts" in the Test series against Australia into substantial scores to cement his place in India's playing XI. "If I look back, I got a couple of starts which I feel I could have made into substantial scores. Those two starts I got were supposed to be converted, but you know that's how it goes for a batsman, sometimes you get starts and you are not able to convert them. I don't think there's any point talking about it right now. I am just looking forward to the season coming up and try to do better.
"I will have to respect the decision of the team management and selectors," Nair added. "That's the way it goes and I am just focusing on South Africa now, the India 'A' tour, looking forward to it. It is going to be a new experience for me, I have never been to South Africa, so trying to just prepare myself and do well there," Karun was quoted by ESPNcricinfo.
"It will be a new experience to go to South Africa for the first time, to experience those conditions and see how it is to play cricket there. It is a stepping stone to do well and get myself back into the Test team. Even looking at it that way, I am looking forward and just trying to be positive."
The Jodhpur-born batsman also spoke about the experience of playing in the Indian team and about the challenges he faced in red-ball cricket. "Honestly, I was fortunate enough to get to play in the XI. So I was very happy, learning new things from everyone around and playing Test cricket. I was really enjoying myself and not thinking too much about it. But the competition is very high and it's healthy competition. There's nothing to worry about there, I am not thinking too much, just looking forward.
Nair also captained IPL-franchise Delhi Daredevils in absence of skipper Zaheer Khan who was unavailable due to injury. He will now be leading the India A team in the two four-day games in South Africa. Earlier, Karun has led Karnataka in the Ranji Trophy and teams at Under-19 level as well. 
Speaking about the challenges he faces during leadership, he says: "Everyone has their own style. I don't think I should change who I am to try and lead eleven people. I can still lead them by being myself and do it in my way. I have been captain on several occasions and I just enjoy the fact that whenever I am captain I do well. So, I have that positive mind frame when I am captain. It has been the same case from the U19 days to the Ranji trophy last year when I captained, we did well and I scored runs. It is obviously an extra responsibility, but generally, when I am batting that kind of feeling doesn't come."