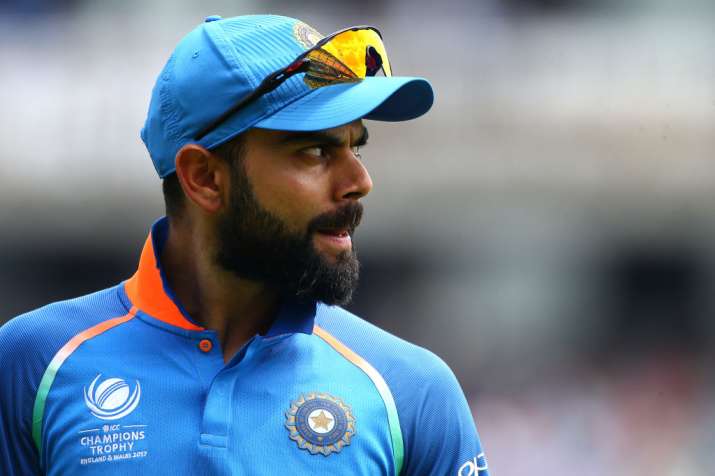 The biggest talking point in world cricket at the moment is – who will be India's next head coach? Last week, Anil Kumble shocked everyone with his sudden resignation from the top post due to the difference in opinion with Team India's skipper Virat Kohli.  The legendary leg-spinner blames a breakdown in his relationship with captain Kohli for his exit.

 

Currently, on a tour of the Caribbean Islands, Indian cricket team is in the middle of a five-match ODI series against West Indies. After the first game being called off due to persistent rain, the men in blue lead the series by 1-0 after registering a fine win in the second ODI by 105 runs.
Speaking on the eve of India's third ODI against the hosts at the Sir Vivian Richards Stadium, the Indian skipper spoke briefly about the appointment of the new coach and his side's sole priority which is to win the ongoing series.
"Right now, we have series at hand and this is what we are focused on. The process is taking place. That is something which is in control of the BCCI. The process is always in place. We, as a team, are focussing on the series right now. We will not focus on anything else at the moment. Our priority is coming here and winning this series and preparing for the game that lies ahead of us," Kohli was quoted as saying by ANI. 
On being quizzed about whether he has any say on the appointment of the coach, the 28-year old said that they only voice their opinion as a team and that there is no individual view involved.
"From a personal point of view, I can't pinpoint anything or give details. We as a team voice our opinions only when being asked by the BCCI to give our suggestions. So, that is something we have always gone through as a process. That is something that we respect as a team," Kohli said.
He further explained, "When asked it has been asked together. It is not like segregation of anything. So we respect that process. And the same procedure if and when takes place. We will give our suggestions to the BCCI."
Former Indian cricketer Lalchand Rajput, Dodda Ganesh, Richard Pybus and Tom Moody and former Indian opener Virender Sehwag have all applied for the post. According to the reports, former team director Ravi Shastri has also applied for the coveted post. The last date for applying for the post of India head coach is 9th July.
However, BCCI had earlier stated that Team India will get its new head coach before their tour to Sri Lanka beginning July 26.