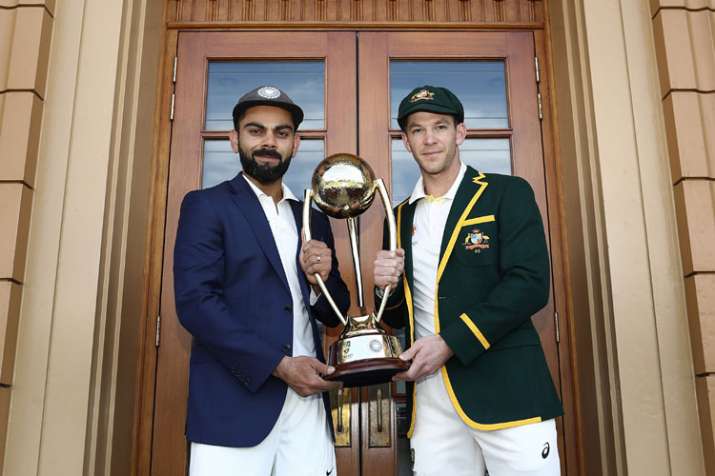 India first travelled to Australia in 1947 and since then, they have never been able to pull off a series win Down Under. 71 years later, a much-improved Indian team have a 'real' chance at hand to do the unthinkable, i.e, defeating Australia, in Australia.
From Don Bradman's Invincibles to Ricky Ponting's legendary pack of wolves to a ruthless Steve Smith side, Australia have been the kings in their own den.
Since India first made the long journey to these shores, the two nations have played 44 Test matches in the country, out of which, India have won only 5. The Indians have at most managed to draw three series so far - 1980/81 (3-match series), 1985/96 (3-match series) and 2003/04 (4-match series).
Returning to the present, a Virat Kohli-led Team India boast of a squad that seems to have the 'mojo' to get the job done, finally. A fierce batting line-up with the skipper leading from the front, an attacking unit who have excelled in South Africa and England this year and a fire which hasn't sparked in ages since Sourav Ganguly's era are all excellent ingredients in the mix.
Australia may be depleted, but that only means they are missing two members of the squad that demolished England in the Ashes series last year. Steve Smith and David Warner's expulsion has taken a heavy toll on Australia since the infamous ball-tampering saga in South Africa in March.
Can this be Australia's Achilles heel? Their kryptonite? Their overseas tours have suggested that so far, but lest we forget, the last Test series Australia played at home was the Ashes and the outcome was fairly one-sided and dominant.
On the other hand, India last won a Test match Down Under 15 years ago, in Adelaide when Rahul Dravid's 233 led India to beat Australia by 4 wickets. In the same match, VVS Laxman scored 148 and Ricky Ponting scored 242. A total of 1508 runs were scored in the match at Adelaide.
Even though with the fair amount of grass on the Adelaide pitch for the 1st Test India can rely on Murali Vijay and Cheteshwar Pujara as other than being Test specialists, the two have put in the hours in the nets, played County Cricket and seemed comfortable at the SCG during the practice match.
In the lower order, India do have two explosive batsmen - Rishabh Pant and Rohit Sharma. The former scored a ton in just his third Test match in England at the Oval, whereas the latter makes his return to the Test squad since the tour of South Africa. Once either of them is settled, they can surely put their white ball experience to good use.
Spinners Ravindra Jadeja and R Ashwin are also known to pitch in with a few runs. While Jadeja scored his maiden Test ton against Windies at home, Ashwin does have 4 centuries to his name in the longest format of the game as well.
While Kohli's records and stats speak for themselves, it's high time for the other batsmen to step up and have a crack.
The Indian cricket team do have a great opportunity at hand to break the jinx, but it all narrows down to their performance which begins from the first Test in Adelaide.