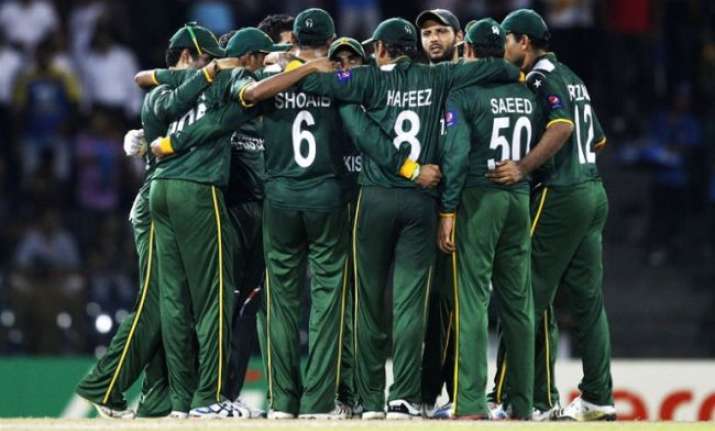 Karachi: The suspense over Pakistan's participation in the T20 World Cup 2016 has finally come to an end with Pakistan Prime Minister Nawaz Sharif giving green signal to its national cricket team to fly to India. The team will leave Pakistan at 3am Saturday morning and will reach India via Doha.  
Earlier in the day, the Chairman of the Pakistan Cricket Board (PCB) Shaharyar Khan had told PTI that a detailed report has been sent to the Interior Ministry on the security assurances received from the ICC and the BCCI.
"We have also informed the ministry about assurances coming from the Bengal Chief Minister who is keen to see Pakistan play in Kolkata," he said.
The green signal seemed on the cars as the PCB was also briefed about the security situation and arrangements for the Pakistan team by the Pakistan High Commissioner in New Delhi.
Shaharyar also said the assurance given by Indian Home Minister Rajnath Singh that Pakistan would be given full security and the World T20 would be held smoothly, was a positive development.
The ministry yesterday said it would not send the team to India until the Indian government gave out a written assurance for providing complete security to the Pakistan team to deal with Pakistan specific threats in India.
A source told PTI that the logistics department of the PCB was already making preparations to get the team on a flight to either New Delhi or Kolkata by this evening or night.
The men and women players in Lahore and Karachi were already told to be ready for a quick departure.
Shaharyar also told the media that if Pakistan didn't go to India for the World T20 it could incur losses of around USD 15 million, which was a big amount at this time.
The ICC has already shifted the Indo-Pak match on March 19 to Kolkata from Dharamsala due to security concerns.
(With PTI inputs)