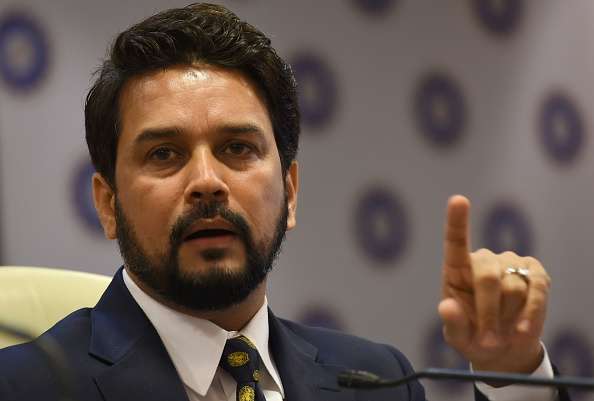 The Supreme Court on Friday accepted former Board of Control for Cricket in India ( BCCI) president Anurag Thakur's fresh unconditional apology for filing a false affidavit in connection with a contempt case against him. Yesterday, Thakur tendered an apology to the top court after the three-judge bench, headed by Justice Dipak Misra and comprising of Justices A.M. Khanwilkar and D.Y. Chandrachud, had earlier asked the former president for the same.
The bench of Justice Dipak Misra, Justice A.M. Khanwilkar and Justice D.Y. Chandrachud accepted the "regrets" from Thakur who was present in the court in pursuance of the last order of the court.
On June 27, Justice R.M. Lodha Committee's recommendations, mandated by the Supreme Court, was to be made effective when members of the Indian cricket board decided to appoint a fresh committee to see how quickly the principal order of Supreme Court can be implemented.
The apex court had on July 7 directed Thakur to file an unconditional and unequivocal apology by July 14 and had warned of contempt proceedings if he did not comply.
Thakur earned the ire of the court for not candidly telling it that they had asked for a letter from the International Cricket Council (ICC) that the appointment of a Comptroller and Auditor General of India (CAG) nominee on the BCCI board amounted to government interference in its affairs.
Amicus Curiae Gopal Subramaniam on Friday told the bench that since Thakur has expressed an unconditional apology, it should be accepted as a benefit of the doubt should go to him.
(With IANS Inputs)