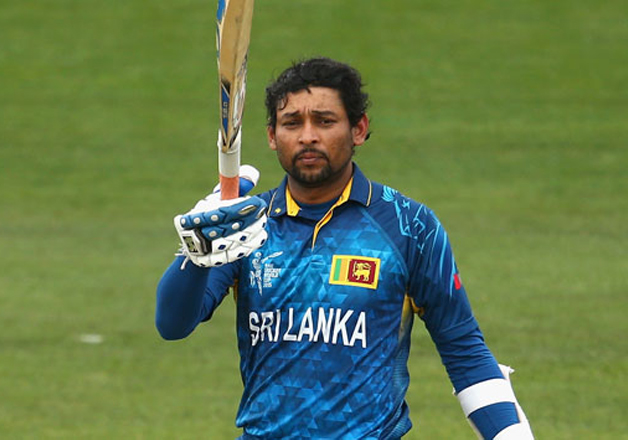 Sri Lankan opening batsman Tillakaratne Dilshan, who pioneered the 'Dilscoop' flick over the wicketkeeper's head, has announced retirement from international cricket.
The 39-yr-old cricketer will step down after a final one-day international on Sunday and two more Twenty20 internationals next month, all against Australia.
He appeared in 87 Tests, 329 ODIs and 78 T20 games for his country.
Sri Lanka Cricket has decided to dedicate the third One-Day to honour the batsman.
A former ODI captain, Dilshan made his debut in the one day team in 1999 against Zimbabwe. He has played 329 matches scoring 10,248 runs and is the fourth Sri Lankan and the 11th overall to pass 10,000 One-Day runs.
Dilshan is the second Sri Lankan to have 3 One-Day centuries above 150. He is the second Sri Lankan and fifth overall to achieve hundreds in all 3 formats of the game.
He is most famous for his improvised shot over the wicketkeeper's head called "Dilscoop".
"I together with my committee wish to extend our sincere appreciation and wish him the very best in his future endeavours," Thilanga Sumathipala, Sri Lanka Cricket president, said in a statement on Thursday.
Dilshan, who has scored 17,624 international runs, is the most capped T20 player in Sri Lankan history and the fifth highest in ODIs, though he retired from Tests in 2013.