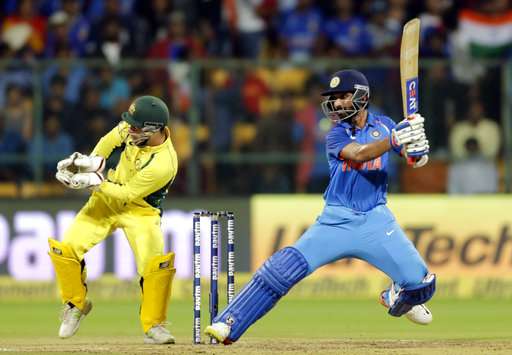 Sony Pictures Networks India (SPN) has acquired the exclusive media rights for multiple tours of Indian cricket team to Australia along with upcoming Ashes, starting November. The agreement for the Indian subcontinent covers a number of countries, including Pakistan and Sri Lanka, and SPN will broadcast Australian cricket via its sports network of 11 channels. 
"Sony Pictures Networks India has acquired the exclusive media rights for all men's international matches played in Australia, beginning with the Magellan Ashes Series in November 2017," a media release stated. 
"The term of the deal is six years and will cover multiple Indian tours and visits by Pakistan, South Africa and the Ashes of 2021-22," it further stated. 
Separately, SPN has also acquired the media rights for women's international cricket played in Australia, beginning with the Commonwealth Bank Ashes later this month, the KFC BBL (Big Bash League) and the rebel WBBL (Women's Big Bash League). 
SPN will have extensive access to content from Cricket Australia's archives and some original programming from the newly-created CA Productions team. 
NP Singh, CEO, Sony Pictures Networks India said: "SPN is committed to redefining the sports broadcasting landscape in the Indian subcontinent by curating a multi-sport culture. Our sports network comprising 11 channels will offer something for everyone. 
"Cricket enjoys a high viewership in India and with the acquisition of the media rights of Cricket Australia, we are ensuring that the viewer has continuous cricketing action, all through the year." 
Cricket Australia CEO James Sutherland said: "We are delighted to conclude this agreement with Sony. They understand the global value of Australian cricket. We are also delighted with their support of our national women's team, and the men's and women's Big Bash. 
"Our summer of Big Bash will continue to expand and highlight the excitement and quality of our game. One of Australian cricket's key strategies is to ensure it has a sustainable approach to investment so that we can keep growing the game, and the six-year deal with SPN is part of that strategy.