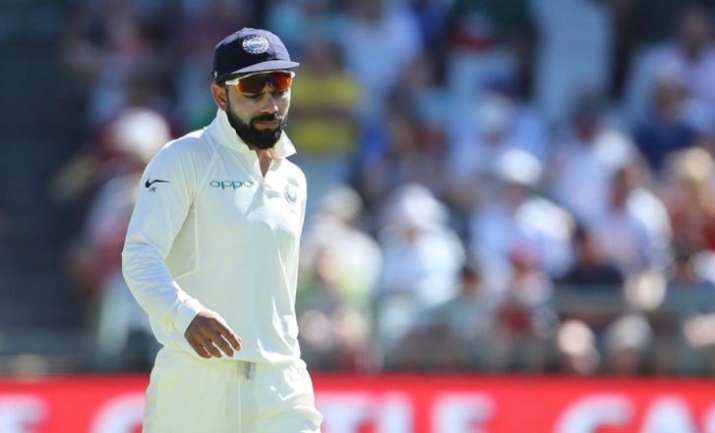 Bizare information comes it's way after a huge die-hard fan of Virat Kohli set himself on fire when the skipper was dismissed on day one of the on-going 1st Test of the three-match series between India and South Africa. It is learnt that a 63-year old retired railway employee who is a huge cricket fan attempted self-immolation (set himself on fire) after skipper Kohli was dismissed for five runs on the first day of the series opener. 
(LIVE CRICKET SCORE ONLINE IND v SA)
Baburai Bairva who is 63-years of age, resides in Madhya Pradesh's Ratlam district was astonished and appaled on learning that the Team India skipper failed to make it big on the opening day, giving the wicket cheaply on a meagre five runs on January 5. Bairva who was alone when watching the India South Africa match, was extremely livid and upset with Kohli's dismissal which made him pour kerosene on himself and set himself on fire.
On hearing his cries, his neighbours and family members immediately rushed into his room and doused the flames. They took him to the nearest hospital. It is learnt that Bairva sustained burns on his head, face and hands but his condition is stable, according to News 18.
Bairva made a statement that he was too distressed with the skipper's dismissal which made pour kerosene and set himself ablaze.
"The man in his statement accepted that he was too upset with the dismissal of Virat Kohli and set himself ablaze," Do Batti police station Assistant Sub-Inspector PS Alawa told News18.
"During the probe, we found no other reason which could have driven Bairva to this extreme step," Alawa added.
Bairva 's medical report did not indicate that he was intoxicated when he took the decision to set himself on fire. A case has been lodged at the Do Batti police station and further investigation is being carried on.