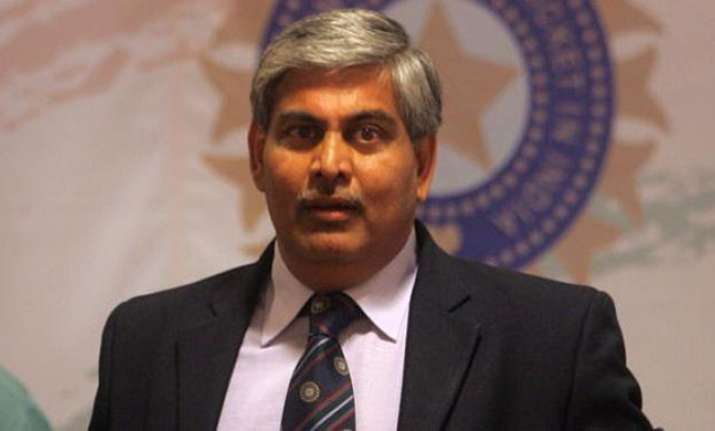 New Delhi: BCCI president Shashank Manohar's name is being floated as the first independent chairman of the International Cricket Council (ICC) which might mean that there remains a possibility of him stepping down from world's richest cricketing body.
Since, the new rules passed during Manohar's tenure suggest that an individual cannot hold an important post in ICC and be the BCCI president simultaneously, there has been a lot of pressure on Manohar to resign as the president of the BCCI.
The ICC has decided that its chairman will be an independent one, who will be elected by a secret ballot in May.
According to media reports, Sharad Pawar may emerge as a consensus candidate in case that happens.
While Manohar is BCCI's nominated chairman in ICC, the executive board of the global body has passed a rule that ICC's chairman should be of independent nature and can't act in dual role keeping his position as his country's cricketing chief.
With Manohar's name doing the rounds, speculation is rife in Indian cricketing circles whether the Vidarbha lawyer would indeed take the plunge quitting his top post in BCCI.
There is still some way to go before this becomes a reality. You have to first get the proposals passed by executive committee ratified at the ICC Annual Conference in June. Also you are talking about Shashank leaving BCCI for ICC. Now what is the guarantee that new BCCI president whosoever it is will agree to Shashank's ICC candidature," a former BCCI secretary and an influential administrator from west zone told PTI con conditions of anonymity.
While those in the know of things feel that Manohar won't take that risk if he cannot gather consensus in the matter.
"Keep in account that England and Wales Cricket Board (ECB) and Cricket Australia (CA) are not exactly very pleased after his decision to dismantle the revenue sharing structure where 'Big Three' got the share of the pie."
(PTI inputs)