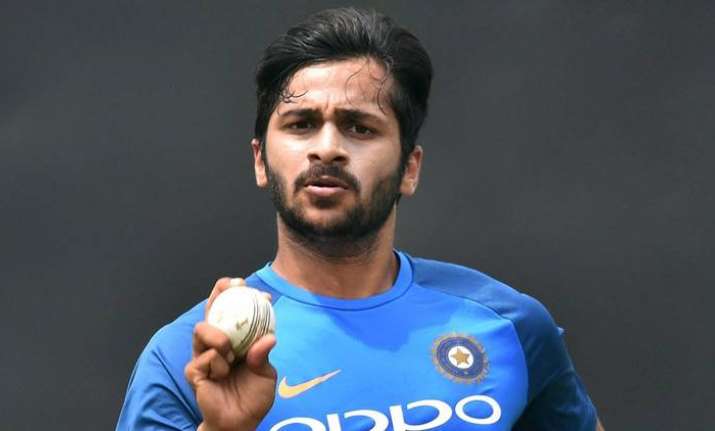 Many of Team India's greats such as Sunil Gavaskar, Sachin Tendulkar and Rohit Sharma have commuted by the Mumbai local train during their initial years. Youngster Shardul Thakur who recently represented Team India in the T20Is and ODI series in the recently concluded South Africa tour has spent most of the time travelling 1 and a half hours in a local train from Mumbai to Palghar.
Team India created history by winning the six-match ODI series 5-1 and the three-match T20I series 2-1 and Thakur's contribution in the shortest format of the game on Proteas soil was impressive as the 26-year old collected two wickets in the two matches he played.
The limited-overs format pacer spoke to The Indian Express and said that he would any day prefer to travel by the local train to go home rather than cruising down in a luxurious vehicle. 
After boarding the flight from South Africa to India, Thakur said that he went straight from 'business class to first class' as he boarded the local train back home after reaching Mumbai.
"This time I boarded the train in Andheri after getting off the flight from South Africa. Straight from business class to first-class. I had my headphones on and just wanted to get home soon," he said.
In the Ranji Trophy, Thakur has been Mumbai's stand out bowler and feels comfortable travelling in a local train as the fame factor sets another tone when he is around people.
"They say the boy who used to travel with us is now playing for India. But I could sense people in the compartment looking at me and wondering whether I really was 'Shardul Thakur'. A few college kids then Googled my picture just to be sure and then asked for a selfie. I told all of them to wait till I got off at Palghar," he said.
Boarding a local train directly after coming from an International flight just shows how grounded Thakur and says that he has worked hard to achieve the position that he is in today.
"Many were amazed that an India cricketer was travelling with them. Some old-timers were recalling how they've been seeing me in the train for years. But my feet remain very grounded. I have not received anything on a platter and worked hard for it," added Shardul.
After an impressive performance in the T20I series in South Africa, the pacer has been included in the T20 squad that will face Sri Lanka and Bangladesh in the Tr-Nation series tournament which will begin from March 6.