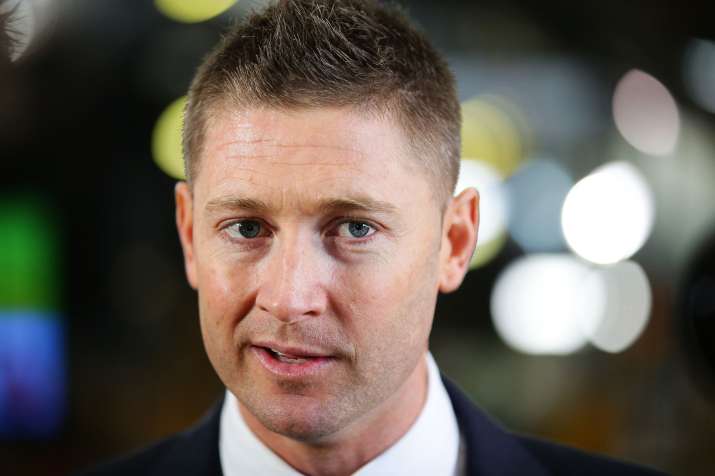 Ahead of the release of his autobiography on Tuesday, former Australian skipper Michael Clarke opened up on some of the most controversial episodes of his Test career, including his dressing-room run-in with Simon Katich and relationship with Shane Watson.
In a television interview with Channel Nine's 60 Minutes programme, he spoke about his stormy relationship with Watson, saying that the ex-Australian vice captain was part of a group that was "like a tumour" on the team three years ago.
Clarke also spoke about his dressing room fight with Simon Katich after the 2009 Sydney Test, admitting that things got physical.
He admitted the doughty left-hander had grabbed him by the shirt when Clarke wanted to get the team song sung in order to get to another function.
"I think a lot of us were getting wound up. So I think I had every reason to be pissed off. But I don't think my language was appropriate to Kato (Katich)," said Clarke.
However, Clarke denied labelling all-rounder Watson a "cancer" on the team, a claim made by former coach Mickey Arthur in 2013.
"No, I didn't say that," Clarke said. "I said that there is a number of players, or a group in this team at the moment that are like a tumour, and if we don't fix it, it's going to turn into a cancer."
Asked if Watson was one of those players, Clarke replied: "Shane was one of those players, yes."
Watson had been one of four players stood down by Arthur and Clarke for the third Test against India in Mohali in 2013 in the so-called "homework" affair.
He admitted that the run-in with Katich caused a divide between him and the older players.
He admitted a number of other Australian players weren't too happy either, including opening batsman Hayden, who it transpired was set to retire. "I think Haydos was pissed off as well that that happened in his last Test," Clarke said.
Clarke, who announced retirement from international cricket after the 2015 Ashes series, said some of the problems started when he was appointed vice-captain to Ricky Ponting.
"I don't think I was a good vice-captain at all. As soon as I got given the vice-captaincy, I think the perception was I was automatically the next captain, and that built," Clarke said during the interview.
The former skipper admits he struggled with the public perception of his personality. He said he knew the public had an impression of him as someone who enjoyed the high life.
"I hated not knowing why people didn't like me or why the media perception was they didn't like me," Clarke said.
Clarke also spoke about the high-profile breakdown of his relationship with Lara Worthington (nee Bingle) in early 2010.
He said he was forced to hide in the boot of a friend's car to escape the media as he left his home.
"Yeah that was heavy, that was cameras 24/7," he said.
"That wasn't my dream. I didn't know that came with playing cricket for Australia."