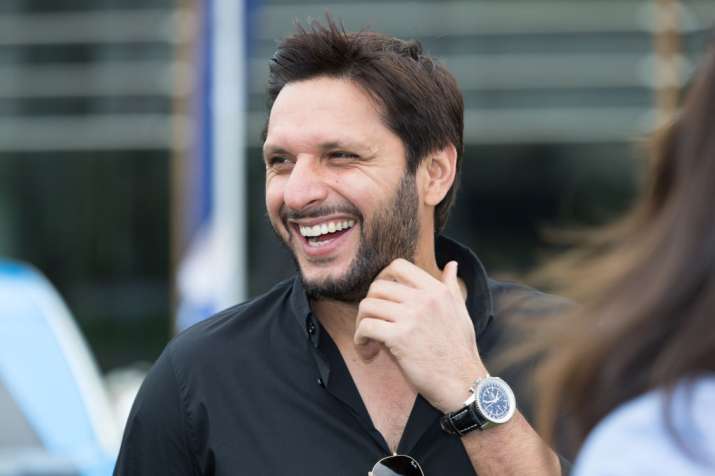 Shahid Afridi is making headlines since the past few days over his autobiography, where he revealed fascinating details about his playing career. Some of the details in his book created significant controversy but the former Pakistani all-rounder has remained defiant.
Recently, Afridi picked his all-time XI but surprised many when he left out legendary Indian cricketers, Sachin Tendulkar and MS Dhoni. Instead, the former international captain picked Virat Kohli at number 4 in the side.
When asked about the reason behind his selection, Afridi clarified that both, Tendulkar and Dhoni are among his favourite cricketers.
"Sachin and Dhoni are greats and they have achieved a lot for Indian cricket. I picked Kohli because he just looks so majestic and beautiful to watch while batting," Afridi said.
Afridi went ahead with former international teammate Saeed Anwar, pairing him with legendary Aussie wicket-keeper Adam Gilchrist for the two opening spots.
Ricky Ponting is at 3, while Virat Kohli comes down at four. The Indian captain is the only player from the country to make into Afridi's all-time XI.
Here's his full team:
Saeed Anwar, Adam Gilchrist, Ricky Ponting, Virat Kohli, Inzamam ul-Haq, Jacques Kallis, Wasim Akram, Glenn McGrath, Shane Warne, Shoaib Akhtar, Saqlain Mushtaq
The former all-rounder also called for regular bilateral series between the two nations, insisting that both are cricket-loving nations and cricket will serve as a bridge to lessen the misunderstandings.
"I still believe that cricket is one way to reduce tensions between the two countries and we should have regular bilateral matches. Because when we tour each other's countries there will be more people to people contact and misunderstandings will be lessened.
"It was a fantastic atmosphere [in 2004 bilateral series] and I believe we must do it again. Pakistan and Indian people love their players and want to see bilateral matches," Afridi said.