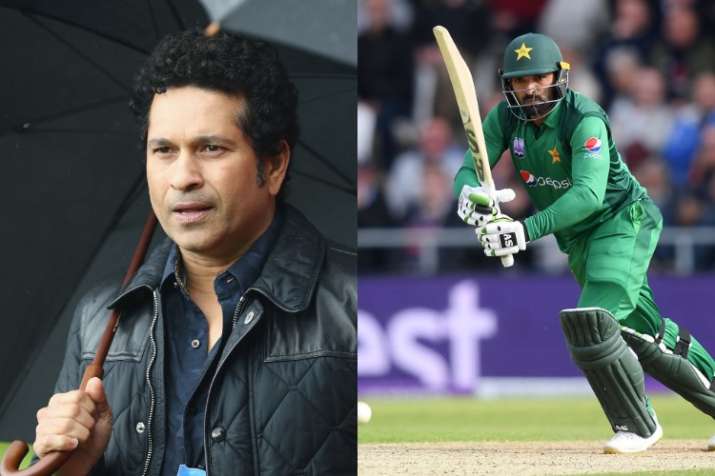 Indian batting legend Sachin Tendulkar extends his heartfelt condolences to Pakistan cricketer Asif Ali, who recently lost his 19-month daughter to cancer earlier this week. 
Asif's daughter, Noor Fatima, who was battling stage IV cancer, passed away in a hospital in the United States. At the time, Asif was representing Pakistan in the 5th ODI against England, where the Men in Green lost by 54 runs. 
My daughter my angle returned to Allah last night.
May Allah grant her jannat.
Thanks everyone for you support, love, messages & prayers during this tough time.

— Asif Ali (@AasifAli2018) May 20, 2019
The Master Blaster offered words of comfort to Asif, expressing his empathy for the cricketer and sharing his experience as well. 
"Look, the loss of an immediate family member devastates. I express my heartfelt condolences to Asif, his wife and the other family members... Such losses are irreparable and Asif is bound to keep thinking of his late daughter even when he's back in England for the World Cup," Tendulkar told The Telegraph.
"I say that from my own sad experience as I lost my father very early in the 1999 World Cup and had returned home (for the last rites). Despite going back, in the thick of action, I couldn't get the loss of my father out of my thoughts. It takes time. I wish Asif well," Tendulkar said.
In the 5th ODI, the 27-year-old scored 22 against England after coming in to bat at No.7 in Pakistan's chase of 352. The hard-hitting Ali featured in every game of the series, scoring two fifties with a career best of 52 in the third ODI in Bristol.