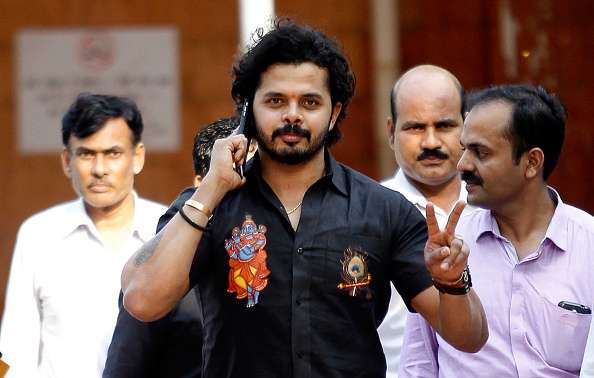 Former Indian cricketer and bowler S Sreesanth's life ban on the sport was lifted by the Kerala High Court on Monday.  Sreesanth was accused of spot fixing in the IPL matches in 2013. The Board of Control for Cricket in India (BCCI) imposed a life ban on the bowler with a spot fixing and corruption case.
Sreesanth was one of those charged for spot-fixing during the sixth edition of the Indian Premier League ( IPL) in 2013. In September 2013, the disciplinary committee of the BCCI gave him a life ban from the sport, effectively ending his career.
However, a Delhi Sessions court in 2015 had exonerated him in the spot-fixing case registered by the Delhi Police which invoked the Maharashtra Control of organized crimes Act (MCOCA).
The BCCI had earlier in April this year rejected Sreesanth's plea for a review of his life ban, saying it will not compromise on its zero tolerance policy towards corruption.
The country's cricket board had also informed the Kerala High Court that a criminal court exonerating Sreesanth of spot-fixing charges was not enough to lift the lifetime ban on him.
After Sreesanth approached the Kerala High Court in March this year with a petition seeking the lifting of his ban, the court asked him to file a review plea before the BCCI.
The BCCI, though, remained adamant and had earlier refused to grant Sreesanth a 'no objection certificate' for playing in Scotland which led him to launch a scathing attack on the board.  
(With ANI Inputs).