Follow us on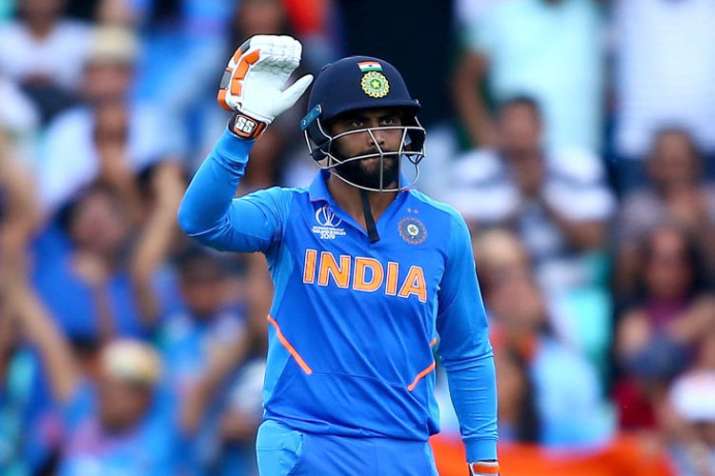 After the defeat against New Zealand, the Indian cricket team left behind the loss in London and en route Cardiff for their next warm-up game against Bangladesh on May 28.
In the first warm-up game of the 2019 World Cup, Team India were completely outclassed by New Zeland side in all the departments and lost the game by 6 wickets at The Oval. The only positive outcome from the game for Men in Blues was the half-century of Ravindra Jadeja in the tough overcast conditions. Jadeja scored 54 runs off 50 balls in which he smashed 6 fours and 2 sixes.
It was a heartbreak loss for the Indian team as they are touted as the favourites to lift the World Cup trophy this time but it's a long tournament and the Virat Kohli-led team has the chance to rectify their mistakes before the group stage commence.
In the journey from London to Cardiff, Indian opener Rohit Sharma made a special video of his chit-chat session with teammates Kedar Jadhav and Ravindra Jadeja and shared it on his Instagram account.
Here is the conversation that the trio had in the video posted by Rohit:
Rohit Sharma - Hey guys we're on our way to Cardiff from London and as you can see the beautiful scenes out there, beautiful drive, I am in the company of two gentlemen Ravindra Jadeja and Kedar Jadhav. Jaddu well played, you played brilliantly yesterday's game.
Ravindra Jadeja - It felt good to score runs in tough conditions of England, Hopefully, as a team, we do well as the tournament progresses.
Rohit Sharma - We'll do it, This World Cup is very important for all us, Alongside Jadeja, we have new Race 4 (a popular Bollywood movie franchise) actor Kedar Jadhav. Kedar we've heard that you have been offered a role in Race 4 for a special appearance.
Kedar Jadhav - Nothing has been finalised yet. But soon you will all get the surprise
Rohit Sharma - Ohh yes, we can't wait for it. All the best for that. So this is what we do when we are travelling in the bus, we have lot of fun together.
After the game, Jadeja also displayed his faith in Indian batting line-up which failed miserably against New Zealand swing bowlers in the overcast conditions.
"This is our first game, it is just one game and we can't judge players on one bad innings, one bad match. So nothing to worry as a batting unit," Jadeja told reporters at the post-match press conference," said Jadeja.
"It is always difficult in England, you are coming from India, where you play in flat wicket ... we still have time to work on it. There is nothing to worry, just keep playing good cricket.
"As a batting unit we will work harder on our batting skills, everyone has a lot of experience, so nothing to worry" Jadeja concluded.