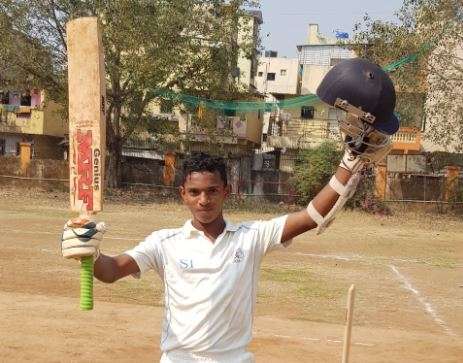 A 14-year-old student smashed an unbeaten 1,045 not out in a local cricket tournament in Navi Mumbai, his coach claimed on Tuesday. Tanishq Gavate played this knock over two days - yesterday and today - at the semi-final of the tournament at the Yashwantrao Chavan English Medium School ground in Koparkhairne, his coach Manish told PTI.
Gavate played on a ground which has a leg-side boundary of 60-65 yards, while the off-side boundary was 50 yards, the coach claimed.
His mammoth innings was laced with 149 boundaries and 67 sixes, said Manish, who only uses his first name.
Manish claimed that Gavate played the knock for the Yashwantrao Chavan team, which has been formed by the organisers, against the Yashwantrao Chavan English Medium School.
The organisers are Manish himself and the Yashwantrao Chavan English Medium School, he claimed.
However, a senior Mumbai Cricket Association official told PTI that the tournament, titled Navi Mumbai Shield U14, has not been recognised by the MCA. The coach, however, claimed leather ball was used in the tournament and bowlers bowled overarm.
(With PTI Inputs)