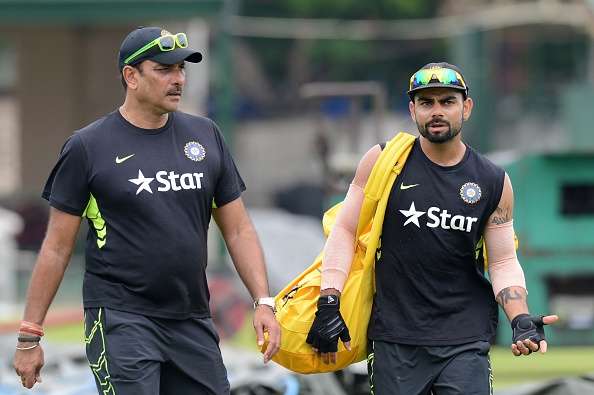 As the Cricket Advisory Committee (CAC) gears up to conduct the interview process for India's next head coach on Monday, the odds are heavily stacked in favour of former India captain Ravi Shastri, who is all set to occupy the seat left vacant after the departure of Anil Kumble. Kumble had stepped down from the coveted post after the conclusion of the ICC Champions Trophy, citing differences with captain Virat Kohli.
Shastri has become the front-runner for the high-profile job after he formally submitted his application to the BCCI earlier this week. The others who have thrown their hat into the ring are Virender Sehwag, Tom Moody, Richard Pybus, Dodda Ganesh, Lalchand Rajput and Phil Simmons. The interviews will be conducted on July 10 by the CAC comprising Sourav Ganguly, VVS Laxman and Sachin Tendulkar. The process is scheduled to start at 1 PM IST in Mumbai. 
Ahead of the interview, India TV has learnt that Shastri, who served as the Indian team director from August 2014 to June 2016, is the front-runner to get the job owing to his healthy rapport with the players, including Kohli. Shastri had also applied for the head coach's role in 2016 but was pipped by former India captain Kumble, who came out as the preferred choice of the CAC. Shastri had a showdown with Ganguly in 2016 after his candidature was rejected. Ganguly reasoned that the applicant for an important job like the India team coach must be present in person during the interview. Shastri, on the other hand, had accused Ganguly of not being present when he had given his interview via skype.
However, it will now be a difficult task for the trio of Tendulkar, Ganguly and Laxman to overlook Shastri this time as the former all-rounder shares a cordial relationship with Kohli and also with some of the other young Indian players.
Irrespective of who gets the job, it will be big shoes to fill in considering the team did well under Kumble, winning the Test series against the West Indies, Australia, England, New Zealand and Bangladesh before reaching the Champions Trophy final last month.
However, serious differences between captain Kohli and coach led to the exit of Kumble.
During Shastri's tenure, India won limited overs away series against England in 2014, reached the semi-finals of the World Cup and World T20 (2015 and 2016 respectively), won away Test series against Sri Lanka, home series against South Africa and T20 away series against Australia.