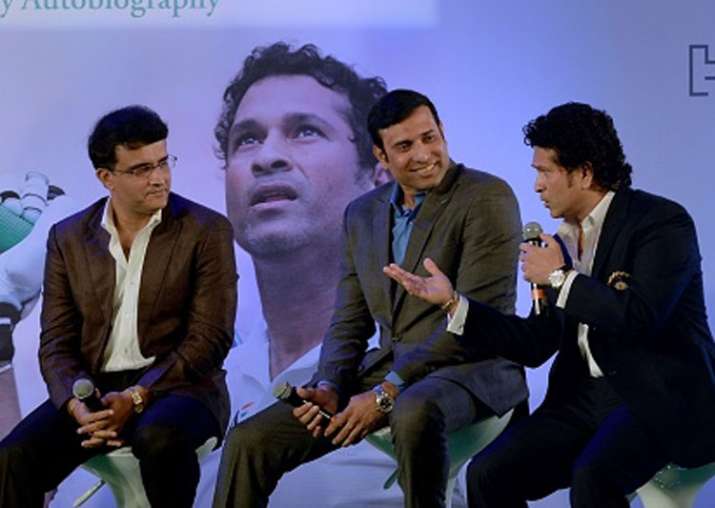 Former India captain Ravi Shastri returned at the helm of Indian cricket as the chief coach, exactly a year after an unceremonious exit, pipping strong contenders such as Virender Sehwag and Tom Moody to the coveted post. Shastri replaced Anil Kumble, who stepped down after a much publicised difference of opinion with captain Virat Kohli. Making for a star-studded coaching team, former fast bowler Zaheer Khan took over as the bowling coach while Rahul Dravid was handed over additional responsibility of a batting consultant on specific overseas tours.
The development ended the drama surrounding the appointment since the Board of Control for Cricket in India had to refute reports which prematurely announced Shastri as the chosen candidate. It wasn't an easy decision for the three-member Cricket Advisory Committee comprising Sachin Tendulkar, Sourav Ganguly and VVS Laxman.
According to sources close to the matter, it was a tough fight between Shastri and Sehwag but it was Kohli's strong recommendation about Shastri's successful earlier tenure that swung the deal in favour of BCCI's 'Man for all seasons'.
The sources added that former captain Ganguly had reservations about Shastri's appointment but was finally convinced by his illustrious colleague Tendulkar, who wanted the team's wish to be respected.
However, Shastri didn't get his choice of bowling coach - Bharath Arun. It is where Ganguly pulled a coup by getting Zaheer on board.
"Sourav was brought around and convinced about Ravi after it was agreed that Zaheer would be made the bowling coach. Zaheer is such a name that no one could have possibly objected to due to his repertoire of knowledge and a fantastic relation with the current crop," said a BCCI official, who did not wished to be named.
BCCI GM (Administration) MV Sridhar and CEO Rahul Johri also spoke to Zaheer during their recent trip to West Indies, where the Delhi Daredevils captain cum bowling coach was present as a commentator for the host broadcaster.
The 38-year old Zaheer played 92 Test matches and 200 One-day Internationals in his magnificent career. The left-armer took 311 wickets in Tests and 282 in ODIs. In the 17 T20 internationals for India, he had 17 scalps.
For Shastri, it will be a sweet homecoming - his third stint with the national team. The 55-year-old former India captain has earlier been a Cricket Manager during 2007 tour of Bangladesh and then Team Director from 2014 August to 2016 June.
It was a productive stint for the Indian team during which they won Test overseas series versus Sri Lanka, reached the semi-finals of 2015 World Cup and World T20 semi-finals in 2016. They also won overseas ODI series in England and T20 series in Australia. They won a Test series against South Africa.
"Shastri has been the Team Director in the past, and brings with him a wealth of experience, both as player and as coach," BCCI acting secretary Amitabh Chaudhary was quoted as saying in a media release.
On Zaheer's appointment, Chaudhary said: "Khan is a contemporary cricketer who assumed the mentoring role to a young fast bowling unit even during his playing days with India. His inputs will be of immense value to our young fast bowlers, who have shown tremendous potential in the last couple of years."
Shastri was all set to get an extension last year when Anil Kumble threw his hat in the ring and Shastri despite a great performance was dumped. His exit was followed by a public spat with CAC member Ganguly, whom he accused of not being present during his interview.
Ganguly in turn retorted by saying that had he been serious, Shastri should have not attended an interview while holidaying from Bangkok.
However, the wheels have turned quickly after Kohli-Kumble relationship turned sour. It was then that BCCI decided to invite fresh applications knowing that Kumble was living on borrowed time.
During the initial phase, Shastri didn't apply but when the deadline was extended, he threw his hat into the ring.
Known as players' man and a fantastic manager, Shastri was considered an astute tactician during his playing days, a skipper India never had. His relationship with both former skipper MS Dhoni and Kohli has been great.