Follow us on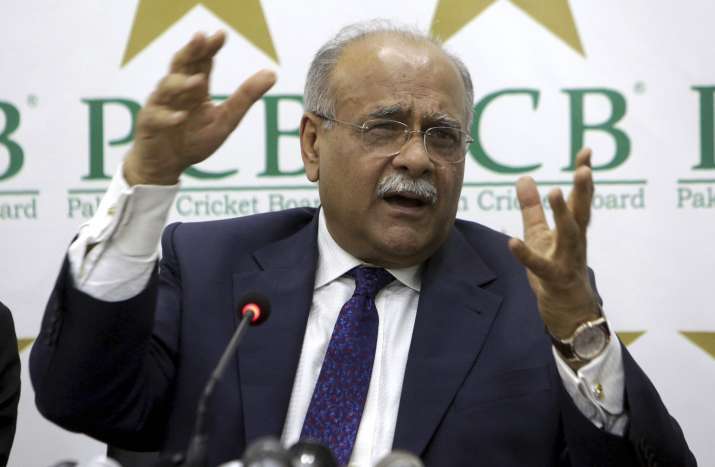 Former Pakistan Cricket Board Chairman Najam Sethi has sent a legal notice to incumbent Ehsan Mani, threatening a defamation suit, after a PCB audit claimed that around seven crore Pakistani rupees were spent on his perks and remuneration.
"I am being victimised and targeted and I will not tolerate this. My lawyer has sent a legal notice to the PCB Chairman for trying to defame me," Sethi said.
The notice has sought an apology from the Board, failing which, Sethi has threatened legal action for defamation.
The notice sent to Mani claims that the recently-released numbers by the PCB, regarding Sethi's remuneration and benefits received were "incorrect, misleading, grossly exaggerated and deliberately calculated to hurt" his reputation.
The seven crore figure caused a stir since the post of the PCB Chairman is not a paid one.
The legal notice said that Sethi denies ever receiving "an amount or Pakistani rupees 14,181,570 as Pakistan Super League (PSL) Allowance".
Talking to the media, Sethi also took aim at Mani saying the incumbent has hardly been at the PCB headquarters in Lahore since taking over in early August.
"And he has already obtained a rented furnished house in Lahore which is being upgraded by the board from its coffers," Sethi said.
Sethi also insisted that every single one of the allowances and payments were duly authorised and approved by the PCB's Board of Governors and were allowed under the service rules of the board.
"These PCB accounts have been audited by two external auditors".
The journalist-turned-administrator's legal team said if the purpose of the PCB's report was to disclose the allowances paid to the entire executive committee, it should have also mentioned "the payments, increments and allowances paid to Chief Financial Officer Badar Manzur and Chief Operating Officer Subhan Ahmed" both of whom are serving under Mani.
Sethi said the idea behind releasing such figures was "to malign him at the behest of Imran Khan".
The day Imran took oath as Prime Minister, Sethi resigned as chairman of the Board as the two are political opponents.