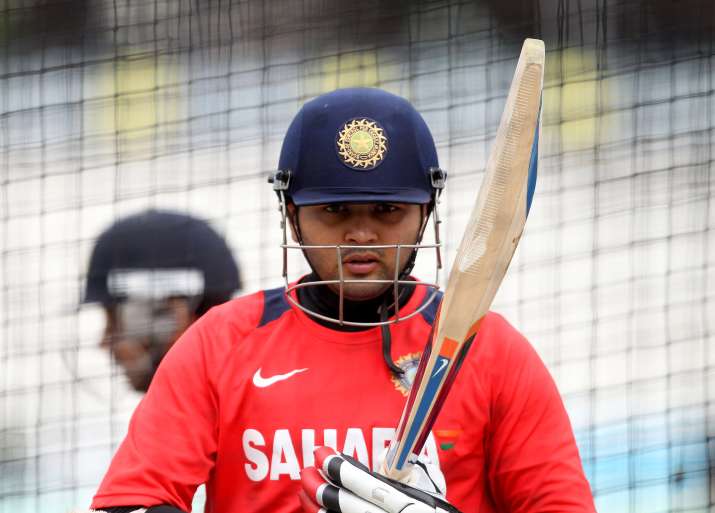 Gujarat's captain Parthiv Patel has recently injured his middle finger on his left hand during the Ranji Trophy quarter-final against Bengal at the Sawai Mansingh Stadium in Jaipur. Team India's backup wicketkeeper Parthiv, who plays second fiddle to first-choice Wriddhiman Saha in the Test format, may have hurt his finger on Day four of the quarter-final.
As media reports suggest, the left-handed batsman had failed to make contact with a delivery which hit him on left hand's middle finger. 
"He got hit twice or thrice on his finger and it was hurting badly. Not sure what the update is on his injury though," Cricbuzz quoted Gujarat batsman Manprit Juneja saying.
After complaining of discomfort and pain, the 32-year old was immediately taken off the field, as reports suggest. Parthiv was not seen for the rest of the day and Anuj Rawal was brought on as a substitute.
Parthiv made his Indian debut at a young age of 17 in 2002, but Mahendra Singh Dhoni's rise meant a replacement for the Gujarat batsman as the ideal wicketkeeper for Team India.
Parthiv Patel had expressed his gratitude to The Hindu stating that he had worked extremely hard to get selected.
"I know I had done well to merit selection. It is also motivating when you know you are good enough to be picked but have to wait for the chance. I was never demoralised. I just told myself that I need to play with the same intensity always because there was a lot of cricket to be played. I had to work hard to see that Gujarat stayed at the top.
"Expectations will be there but I've been through it all. I don't worry about performance and pressure now. I just take the opportunity as it comes and enjoy the game. I am playing for India and nothing can be bigger than this honour," he told the Hindu after learning of his selection.
Parthiv has so far played 23 Tests, 38 ODI's and two T20Is. Parthiv's injury is a concern for the Men in Blue as India travel to South Africa for three Tests, six ODIs and three T20Is. The 32-year olds selection in the Indian squad comes exactly after a year when India faced England in a Test series in December.