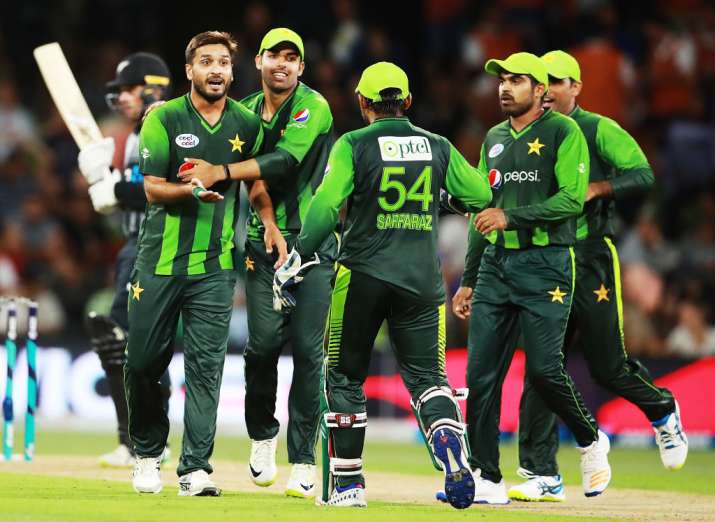 Clearing all the confusion around the latest team rankings in T20Is, the International Cricket Council (ICC) has confirmed that Pakistan will remain the number one ranked team in T20 Internationals. The men in green are a fraction of points ahead of Australia who registered an emphatic win in the recently-concluded T20 tri-series also featuring New Zealand and England. Australia remained unbeaten throughout the tri-series and took the trophy by beating New Zealand in final on Wednesday.
As per the cricket.com.au, a calculation provided by an ICC spokesperson last week had stated that if Australia went unbeaten through the tri-series, they would leapfrog Pakistan and be crowned the new world No.1 in the T20 rankings. However, the website admitted that ICC cleared the air later on Wednesday and said it was a clerical error on their part. Thus, Pakistan have retained the top spot on decimal points. 
When rating points were rounded off, ICC said, Australia were second on 125.65, 0.19 points behind Pakistan on 125.84.
"Although both Australia and Pakistan are on 126 points when the points are rounded off Australia finish on 125.65 points, 0.19 points behind Pakistan who aggregate 125.84 points," an ICC press release stated.
The correction means the Kangaroos are still not the number one T20 side in the world since the inception of T20I rankings in 2011. Australia are currently ranked third in Tests and fifth in ODIs.
Interestingly, India also have a great chance of closing in on the top two spot with a series-clinching win in the third and final T20I against South Africa in Cape Town on Saturday. The men in blue are currently the number one ranked side in Test and ODIs.