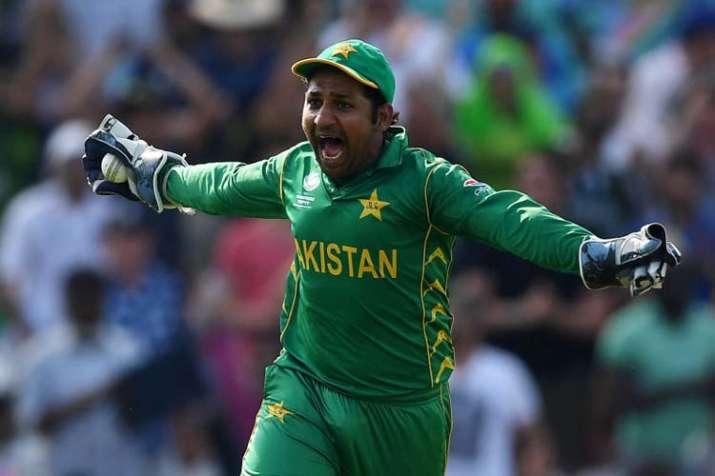 Ahead of the quadrennial tournament, Pakistan captain Sarfaraz Ahmed feels that the Men in Green have an advantage over India going into the 2019 ICC World Cup which begins May 30 in England & Wales. 
India lock horns with arch-rivals Pakistan on June 16 and the high profile clash is expected to be one of the most highly anticipated fixtures of the tournament. 
Taking a sly dig at the Men in Blue ahead of the clash, Sarfaraz feels that Pakistan will take all fixures in the World Cup as a clash against India. Here's what the skipper had to say.
"For us, all nine matches are important so we will take every match as a match against India. We have beaten India in a bigger event recently so we will have that advantage," Sarfraz was quoted as saying.
How should Pakistan prepare for their #CWC19 game against India? Captain Sarfaraz Ahmed has some thoughts.

READ 👇https://t.co/XzmC7e7Xe8 pic.twitter.com/9ldgcAtfki

— Cricket World Cup (@cricketworldcup) April 22, 2019
However, the comments made by the skipper did not go down well with the Indian fans and instead of a severe backlash, he was brutally trolled by Twitter. Take a look.
What does he mean by recently?? As far as I know India beat Pakistan twice in Asia Cup.

— Sahil ساحل साहिल (@Sahil_Sk00) April 22, 2019
Well said but you missed a word in between 🙄

We have beaten India "ONCE " in a bigger event.

My advice don't play every match as a match against India beacuse if you do the maximum no. Of matches you can win in the world cup will be 1.

Grow up and focus on your game kid !

— Chetan Kumar Meena (@chetanmeena6791) April 22, 2019
Are they planning to lose every match in world cup? because pak has lost all of his 11 WC ODI😂

— Satyam Baranwal (@satyam_baran) April 22, 2019
Meanwhile We INDIANS and INDIAN TEAM be like pic.twitter.com/Cir8KThb1D

— Silly Strom (@SillyStrom) April 23, 2019
Inshabullah boys played well😁😁. Come your dad INDIA will show how to speak in English and play some cricket

— abhishek (@abhishekC009) April 22, 2019
Seems like he forgot about recent big event "Asia Cup"! Even Bangladesh was better then them.

— Vivek Tanna (@vivektanna2) April 23, 2019
Some body remind captain sarfraz that in the latest multi nation tournament Pakistan lost to India twice in their own den..Champions trophy final is just an aberration.

— SaiRam (@SaiRam64904103) April 23, 2019
Pakistan recently announced their 15-member squad for the World Cup and surprisingly, Mohammed Amir misses out but he has been provided another opportunity to excel during the ODI series against England.
The ICC set May 23 as the deadline for teams to change their World Cup squad without seeking permission.
Amir, who took 3-16 in the Champions Trophy final, has taken just five wickets in the 14 ODIs in which he has since played. That left the selectors with no other choice than to drop him for the World Cup.