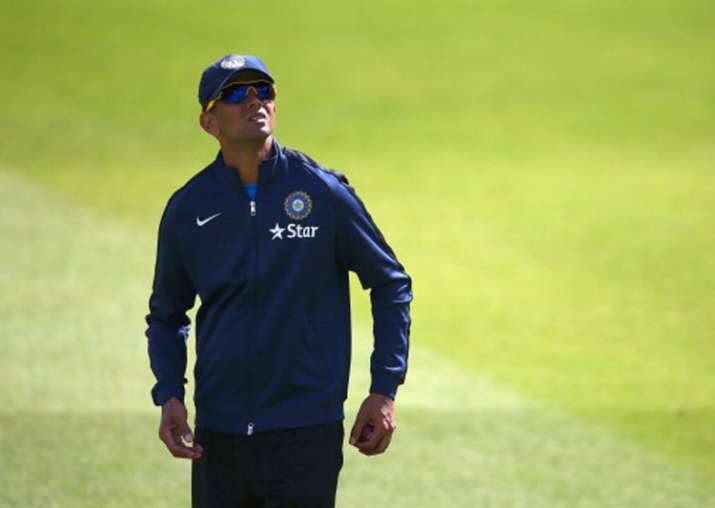 Former India captain and the current coach of the India Under-19 cricket team, Rahul Dravid is widely respected for his humble attitude. During his playing days, Dravid earned the rivals' respect with his no-nonsense approach and even after his retirement, he continues to serve as a role model for a lot of youngsters.
Dravid once turned down an honorary doctorate degree offered to him by the Bangalore University, saying he would instead like to earn it through academic research in the field of sports.
Once again proving why he is such a selfless man, Dravid has questioned the disparity in cash prizes distributed by the BCCI after the recently-concluded ICC U-19 World Cup.
The India U-19 team won a record fourth ICC U-19 World Cup title by defeating Australia in the final last week. 
The BCCI promptly announced a cash reward of Rs 50 lakh for chief coach Dravid and Rs 30 Lakh for other squad members.
The other members of the support staff, including fielding coach Abhya Sharma and bowling coach Paras Mhambrey will get Rs 20 lakh.
In a marked departure from the usual norm where the players, who have done it on the field get greater share of the prize money, the COA-led BCCI has decided that the chief coach should get the biggest share.
"India is known for its guru shishya parampara and the Guru always gets more. Obviously, the stature of the coach matters a lot," a senior office-bearer, who was a part of the policy decision said.
However, according to a report, Dravid was unhappy over the difference in prize money rewarded to him and other members of the squad. 
According to The Indian Express, Dravid has said that "the entire support staff had worked as a team, and had played an equal and united part in ensuring success at the U-19 World Cup in New Zealand."