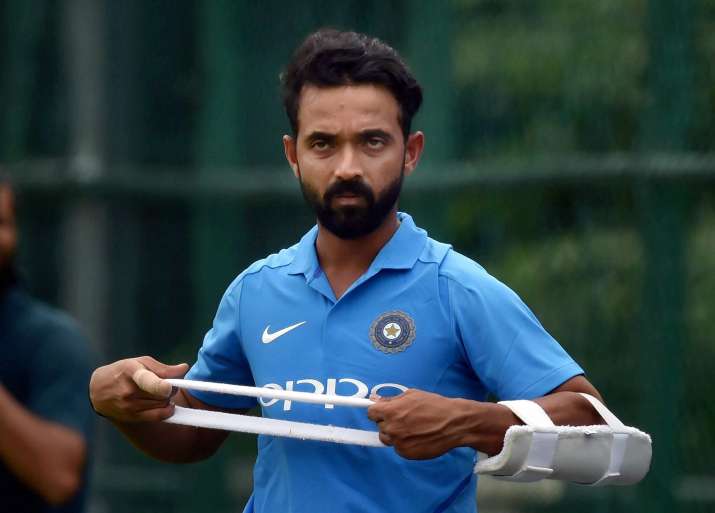 Apparel giant Nike has given new training kits to the Indian cricket team after the players reportedly expressed their disappointment at the "sub-standard" quality of clothing. The Indian team, which is currently in Sri Lanka, was given the new gears during the optional training session on Tuesday ahead of Thursday's second ODI. Former captain Mahendra Singh Dhoni, Rohit Sharma, Ajinkya Rahane, Manish Pandey, Kedar Jadhav and Kuldeep Yadav, who took part in the net session, were later asked for their feedback on the new kit.
"The players will use the new set here and also during the limited-overs home series against Australia in September-October. Based on their feedback, the Nike will decide on its official launch," the Indian Express said quoting a source.
According to an earlier report, the Indian players are apparently not happy with the "sub-standard" clothing provided to them by Nike, the official kit sponsor for the Indian cricket team, and conveyed their displeasure to the Board of Control for Cricket in India (BCCI) officials. 
BCCI CEO Rahul Johri and General Manager (Game Development) Ratnakar Shetty raised the issue with the Supreme Court-appointed Committee of Administrators (COA).
"Nike's clothing has come up for discussion in last COA meeting and chairman COA (Vinod Rai) took it very strongly. The team cannot have sub-standard kits and we will be engaging with Nike and he has asked to put our case strongly. We have to engage with them, we will have a meeting with them (Nike) next week and try to resolve it at earliest," Johri told the Indian Express.
Nike, one of world's leading apparel brands, became the official kit sponsor of the Indian cricket team in 2006. The company had paid approximately Rs 370 crore to be the sponsor till 2020.