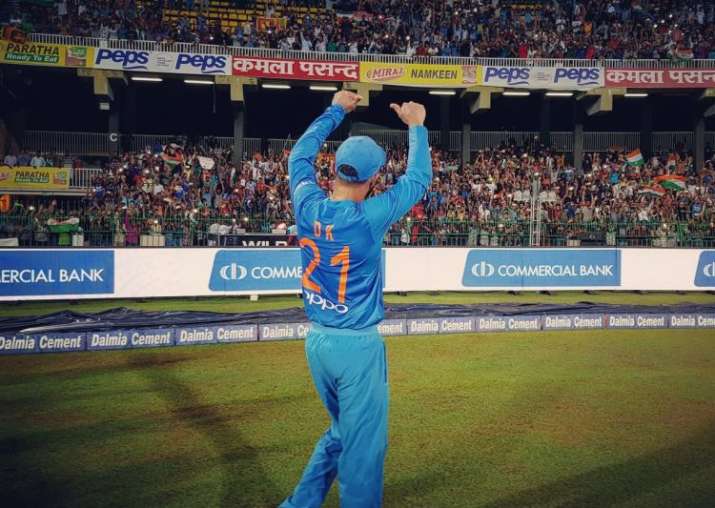 With a quickfire 8-ball 29 and a last-ball six, wicketkeeper-batsman Dinesh Karthik helped India beat Bangladesh by four wickets to win the 2018 Nidahas Trophy at the R Premadasa Stadium, Colombo, on Sunday. The 32-year-old Tamil Nadu batsman revealed what was going through his mind when he was on the crease during the thrilling final match.
"These are the things you can remember throughout your life," Karthik said in an interview to the Board of Control for Cricket in India (BCCI). 
Thanking the Team India support staff, he added: "I am really happy. All the coaches and support staff put on a lot of hard work, a lot of credit goes to all of them."
In the absence of regular skipper Virat Kohli and former captain MS Dhoni, Rohit Sharma was given the leadership of a second string Indian cricket team. They started with a five-wicket defeat to hosts Sri Lanka but made a remarkable comeback to win four consecutive matches to lift the Nidahas Trophy.
"It's been a great journey, this last one year. I am very happy to be a part of a win like this," Karthik said.
The experienced right-hander revealed that all he wanted was a boundary on every ball when India needed that most in the final match."At that stage, I was trying to hit a boundary on every ball. I was positioning myself on crease according to what I predicted he would bowl. That all paid off today."
Karthik thanked the overwhelming Sri Lankan crowd, who came up in big numbers to cheer Indian cricket team.
"The fact that so many people turned up for this final considering it was India vs Bangladesh in Sri Lanka. I am very happy with the support. It always helps when you are batting, when you are playing inside. It was a wonderful crowd," he concluded.