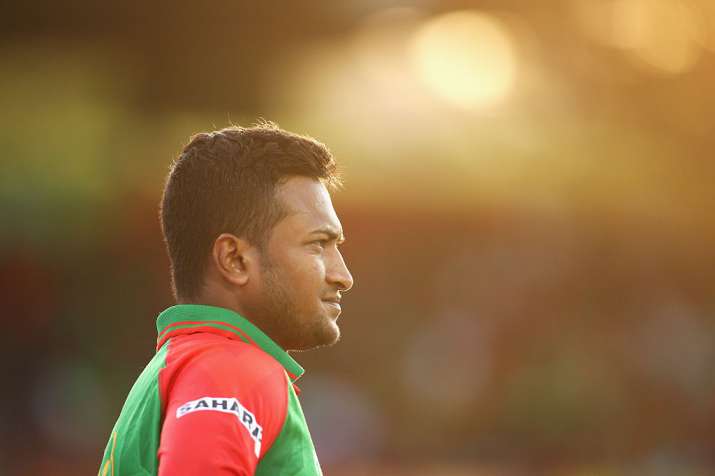 A depleted Bangladesh team will be boosted by the return of their skipper Shakib Al Hasan as the all-rounder will join the squad for the ongoing T20I Tri-Nation series after being ruled out due to injury.
Shakib has recovered from a finger injury which he suffered in a Tri-series as well earlier this year, it was confirmed on Thursday, March 15.
The all-rounder is expected tp play in the crucial clash against Sri Lanka which will decide the fate on which nation would reach the finals to face neighbours India.
The two teams have registered just one win from the three matches they have each played and the winner will go on to face the Rohit Sharma led Team India in the summit clash.
Bangladesh were hammered by India in the 5th T20I after making an astonishing comeback, chasing a formidable target of 214 runs against Sri Lanka in the 4th T20I to record the fourth-highest run chase. Hosts, Sri Lanka who have also won just one match, the opener against India, will aim to bounce back and claim the final spot of the Nidahas Trophy.
Bangladesh find themselves in a tricky position after suffering a loss to India and will have to recoup from the defeat and focus on the decider against Sri Lanka.
The Nidahas Trophy 2019 finals will be played on Sunday, March 18 in Colombo.