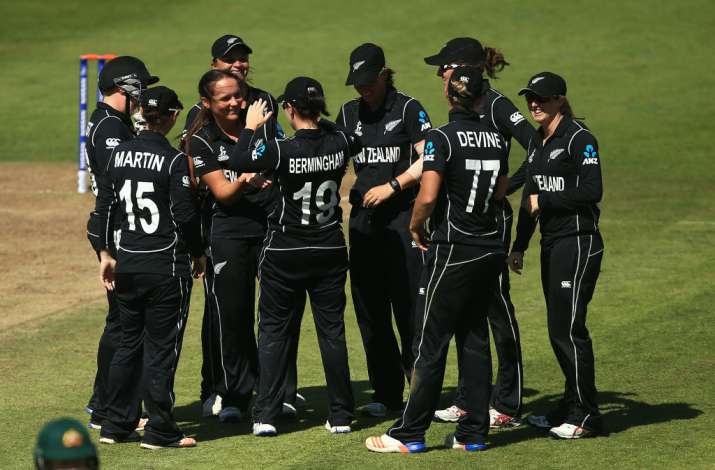 In a fascinating turn of events, the unthinkable has happened. Not once, not twice, but thrice. The New Zealand Women's cricket team became the first of a kind to score 400+ runs in three consecutive One Day Internationals (men's and women's). The Kiwis have been hammering Ireland and they have been on a rampage so far. 
New Zealand tour Ireland in a one-off T20I and three-match ODI series. In the three innings, New Zealand have posted grand totals above 400.
1st ODI - 490/4, 2nd ODI -418/all-out, 3rd ODI 440/3.
That's not all. New Zealand's Amelia Kerr holds the record for the highest individual score in Women's ODI cricket. She scored an unbeaten 232 in 145 deliveries, hammering 31 fours and two sixes in the 3rd ODI against Ireland.
Kerr also is the youngest player to score a double century in International cricket. Her knock makes her the youngest at the age of 17 in both Men's and Women's cricket. It was Pakistan's Javed Miandad who held the record at the age of 19 against New Zealand back in 1976. Kerr surpassed former Australia batswoman Belinda Clark's 229*. 
🚨 WORLD RECORD ALERT 🚨

Amelia Kerr has just broken Belinda Clark's 21-year-old record for the highest score in women's ODIs - a record set before Kerr was even born! 💪 pic.twitter.com/8cLcucVbBm

— ICC (@ICC) June 13, 2018
New Zealand women's cricket team have literally annihilated and destroyed the Irish bowlers in their own backyard as they have sealed the three-match series when the won the second and ODI and will look to whitewash the series.