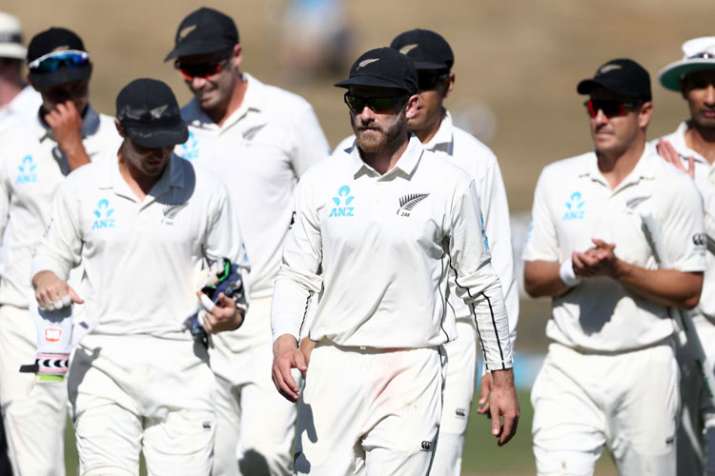 New Zealand captain Kane Williamson heaped praises on Kiwi bowlers for sealing an emphatic inning and 52-run victory over Bangladesh in the first Test in Hamilton on Sunday. 
Soumya Sarkar and Mohammad Mahmudullah scored centuries as Bangladesh, after getting bundled out for 234 in the first innings, fought back in the second.
The visitors resumed the fourth morning trailing by 481 runs. However, Trent Boult picked up his ninth Test five-wicket haul and bowled out Bangladesh for 429, way short of New Zealand's 715 for six declared in the first innings. 
"We knew coming in today, it was going to be a big push with the ball. We knew the surface was not going to offer a huge amount–we'd thought the cracks might have opened up a little bit more," ICC quoted Williamson, as saying.
"But we also knew that Bangladesh have a lot of quality in their batting line-up, and they showed that today. 
It's great we were able to stick together for a long period of time, break that partnership, which was a good effort for them, and take the rest of the wickets," he further said. 
"I thought throughout this whole Test, the bowlers were outstanding. There wasn't a huge amount for the bowlers, there wasn't a lot of seam movement. [There was] a little bit of swing, but then it flattened out.
In saying that, they did get a bounce, so that was something we tried to extract as much as we could with the short ball. 
But today, they (Bangladesh) certainly combated that well and put together a fantastic inning. A lot of credit to the way the guys bowled and being able to take 20 wickets."
New Zealand, ranked second on the ICC Test team rankings, were anchored by the likes of Jeet Raval and Tom Latham, both reached three figures while Williamson went onto smash his second career double-century. Williamson, however, said it was Latham and Raval's 254-run partnership that set up the scene for New Zealand. 
"It was an outstanding partnership. Tom's been brilliant the whole summer, almost every game. He's just churning them out, which is brilliant for us. Jeet as well, he's made a number of contributions, but I guess an extra large one – a big hundred – was so pleasing for him, but also for us as a team. A partnership like that put us in a really strong position," he said. 
New Zealand and Bangladesh will meet for the second Test in Wellington, beginning March 8. 
(ANI)