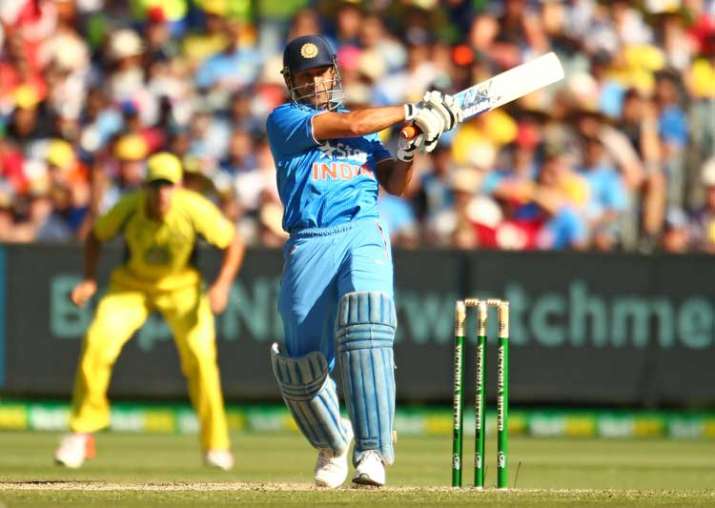 There are only a few people in world cricket who can hit the ball harder than Mahendra Singh Dhoni. His hard-hitting capabilities made the 36-year-old former India captain one of the greatest finishers in limited-overs cricket. Dhoni's unconventional technique and a cool brain over his shoulders earned has him the tag of "Captain Cool" over the years. Even now when he is probably at the fag end of his career, Dhoni makes sure he sends the ball into the stands with the dangerous swing of his bat.
While interacting with a young citizen journalist, Dhoni has revealed the reason behind his successful power-hitting.
"We lived in a colony and were only two or three of us that were of the same age group, the other children were at least five or six years older to us," Dhoni is quoted as saying by The Print. 
"Maybe that is one of the reasons that I play cricket well because I have always played cricket with people who were older than me, which meant that they had more power and they understood the game better. Playing with them made me better," he added.
Dhoni, who is a two-time World Cup winning captain, also said that lifting the 2011 World Cup trophy in India remains the best moment of his cricketing career.
"The 2011 World Cup, winning in India at the Wankhede Stadium, in front of the home crowd, was something that was really amazing and I think the whole process was good," he said. 
"But that exact point, you know, maybe four or five overs before we won the game, when the whole stadium and the spectators knew that we were going to win the game... that was the time when they started chanting, 'Vande Mataram' and all the other songs, that was the moment. We knew from that point that we will win the game. That whole atmosphere has never been recreated, but hopefully someday, I will be able to witness it again," he added.